Students React to North Korea Missile Tests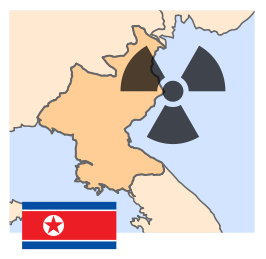 Hang on for a minute...we're trying to find some more stories you might like.
With North Korean dictator and "Rocket Man" Kim Jong-un haphazardly conducting missile tests, everyone seems to have their own opinion on what is unfolding.
Since February this year alone, North Korea has conducted 15 different tests, firing a total of 22 missiles, according to CNN. This recent testing has caused an uproar, especially with the publicity President Trump has drawn to the topic through his Twitter page. It can appear, with his constant Tweeting, that he's attempting a sort of smartphone diplomacy without consulting his cabinet.
"Just heard Foreign Minister of North Korea speak at U.N.," Donald Trump said in a tweet on September 23. "If he echoes thoughts of Little Rocket Man, they won't be around much longer!"
This threat holds importance because Kim Jong-un does not seem to be stopping North Korea's tests, causing other countries to intervene. North Korea is slowly becoming a worldwide threat, leaving many people afraid, or at least uneasy about the country's nuclear arsenal.
International students at Williston have mixed feelings on these missiles and the threat North Korea poses to the rest of the world.
Junior Rio Oshima, from Japan, said he is not scared of North Korea and chooses to stay uninvolved in their "scheme." Although only slightly informed, Rio, similarly to many others, has a strong opinion on the matter.
"I sometimes watch the news, but not often," he said. "I've never cared about any wars and we have no relationship with them [North Korea]."
Connor Canterbury '18 is from Eagle River, Alaska; one of the closest places in the United States to North Korea. Connor feels that Kim Jong-un is just shooting missiles as empty threats.
"They said that about the Soviets, too," Connor stated. "I don't think they'll really go through with it."
Other students are preparing for the worst, with a rational fear of these missile tests.
Toshiki Ayabe '18, is a resident of Tokyo, Japan. Living in the biggest Japanese city, Toshiki feels a little threatened.
"Oh missiles!" Toshiki said right at the beginning of the interview. He seems very in tune with current news and watches TV shows in Japan about political news. "It's bad because every person felt threatened by it in the summer."
Over the summer, Toshiki and many others realized the potential threat of these North Korean missile launches.
"They launch their missiles into the area of Japan and everyone didn't like it," he said. "My friends were tweeting about missiles and that they were scared."