Williston Student Snags Gnome Prize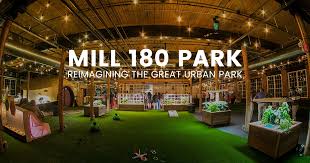 Hang on for a minute...we're trying to find some more stories you might like.
The Sculpture class is making gnomes to make a difference.
Senior Jordan Strum explained to The Willistonian that Mill 180 held a contest, open to the community, for people to design a gnome mascot to represent the local indoor park, located just beside the Eastworks building in Easthampton.
Jordan said the gnome had to "embody their [Mill 180's] mission statement," which, according to the website, focuses on "five characteristics that were universal in all of our favorite urban parks: BEAUTY, GREENERY, MINGLING, TRANQUILITY, and PROGRAMMING."
To that end, Mill 180 hoped this unusual design contest would bring more people, and ideas, to the indoor park.
Mill 180 Park, located on Pleasant St, is a "park for the 21st century," according to its website, "designed to emulate all of the great urban parks — Central Park in New York City, Hyde Park in London, and Ueno Park in Tokyo — reimagined for an indoor space."
As Mill 180 Park's COO, Lystra Blake, said, "A whimsical public art competition is the ideal way to bring people together in the park."
The prize money didn't hurt, either.
"There is a grand total prize of $1200," Strum sad, "so I guess Mr. Roe thought why not have one of his students win a bunch of money."
The gnomes took Mr. Roe's Sculpture class about a month to make. They students had to make a sketch first and get it approved, or show Mr. Roe what picture their inspiration was from.
"We really had a lot of fun with this, especially since we were competing for so much prize money. I had never done anything like this," Jordan mentioned.
The sculpture class went to Mill 180 on Thursday February 15; on that night, it was announced that Kenneth Wang '20 won the award.
COO Blake is excited to be doing this and to see all of the art people in our town can do. These are the six different prizes for all of the submitted gnomes: Most Popular Gnome: $500, First Prize, 2D Category: $1,250, Second Prize, 2D Category: $625, Third Prize, 2D Category: $250, First Prize, 3D Category: $1,250, Second Prize, 3D Category: $625.