Williston Athletes' Pregame Rituals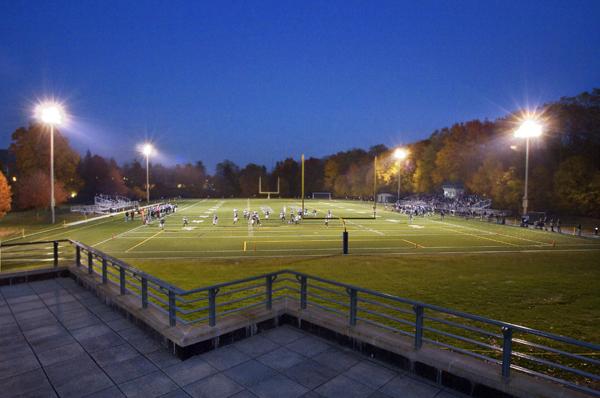 Hang on for a minute...we're trying to find some more stories you might like.
For the power of luck, numerous famous athletes have special pregame rituals, like Lebron James' chalk toss, or Marshawn Lynch's infamous Skittles. Like these famous athletes, many athletes at Williston also have interesting, sometimes strange, superstitious rituals they do before each game.
Connor Cavanagh '20, vault champion of the Junior National Olympics as well as a Varsity Football and Baseball player, says he prefers total silence before his meets. 
"The ride there has to be totally silent, absolutely no talking." said Cavanagh. "I just listen to [Philadelphia rapper] Meek Mill, specifically 'Dreams and Nightmares' before I go in." 
Along with listening to his pump-up music, Connor also has a ritual he performs the night before his meets to help him get into the right mindset.
"The night before we do mental routines on every event; we go to the venue the night before, kind of just picturing myself in the arena," he said. 
Although it's minor, Connor expressed the importance of this ritual to his performance in competition, and partially attributes it to his success, along with hard work and determination. 
Senior swimmer Sabrina Serrichio gets into the right mindset with food, specifically bagels from Tandem before her swim meets.  
"I always get Tandem," she said. "A cinnamon raisin bagel and iced coffee with a shot of espresso. That's just something I always do."  
Liam Shields '20 said that he likes to listen to hard rock before his ski races, specifically the music of Avenged Sevenfold.  
"Before my races I listen to 'Hail to the King,' by Avenged Sevenfold to get into the right mindset, as well as for good luck."  
To get his head right before games, Football Coach and Dean of Post-Graduates, Tommy Beaton, said he likes to exercise before games.  
"I try to get a run in before our games to clear my head, that's pretty much it," said Beaton.
In his time coaching football, Athletic Director Mark Conroy had a few pregame rituals to make sure that all the stars aligned.  
"Coach Ketcham [the team's line coach for 15 years] and I would always shake hands," Conroy said. "He would come over to me right before kickoff."
In terms of readying his team, before every game Coach Conroy would gather the team for a moment of silence, or as he put it, "The quiet before the storm."  
"Every time we'd meet before a game, we'd always have a moment of silence before we would play," he said. "We'd come together, hold hands as a team, and take a knee. "
Conroy used this ritual to get his players in the right mindset and allow them to think about who or what they were playing for.