Students Reflect on Security Following Death of Sarah Everard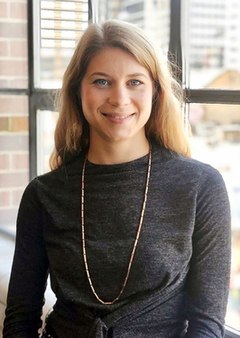 Following the kidnapping and killing of Sarah Everard, a 33-year old marketing executive from London, Instagram and TikTok were flooded with posts expressing concern for women's safety worldwide.
Everard had left her friend's house in South London on March 3 to walk to her home in nearby Brixton, but she went missing before she made it to her apartment. Wayne Couzens, a Metropolitan Police officer was arrested on March 9 on suspicion of Everard's kidnapping and murder, and he is now facing charges in connection with her death, according to NBC News.
On many social media platforms there have been graphics going around with words such as "she was just walking home," and "women deserve to feel safe."
Maisie Mattocks, a 9th grader from Shutesbury, Mass., has seen the impact Everard's murder has had on social media.
"I think it's definitely opened people's eyes up to that even people we might look up to like authority figures such as police officers … even though they have authority doesn't mean that you can trust them," Maisie said.
Maisie related this thought about social media to an experience she's had just off campus at Williston. "Sometimes when I'm like walking to Dunkin', guys drive by and they completely stare at you and it's just like weird."
Due to the work of our dedicated security officers, the young women The Willistonian spoke to reported feeling safe on campus. But, there are still naturally some situations that are more off-putting than others.
Anna Jofre, a junior who lives in EMV said Everard's case is scary, especially since she has experienced an instance of feeling uncomfortable on campus herself earlier this year.
"There were two guys walking around (not Williston students) and they came up to me and asked me where the dorms were" Anna recalled. "I said 'why' and they said 'isn't this a college campus? We're looking for parties,' and I was like 'no it's not, this is a high school,' and they replied 'oh even better, what's your name?'"
Despite feeling nervous, she was near the Admissions building, and she said being on campus and surrounded by lights even though it was nighttime was comforting.
Hathaway, a girls dorm, is one of only two dorms not on the Main Quad or the Residential Quad. This means that its residents have to walk farther, and especially at night, this can be a nerve-wracking situation, as Alexandra Cooper, a junior living in Hathaway, expressed.
"I go to LAS at night, which is in the middle school and there are times when I'm walking back from the middle school to my dorm and there won't be anyone on the street, and it will be pitch black, and these cars are driving by and sometimes playing loud music or things like that and it just feels a little uncomfortable," she said.
Both Anna and Alexandra expressed that they feel campus security does a good job and they feel as though they always have someone they can call in an emergency
"I've never really had a problem where I've had to call security, but I feel like I'd be comfortable doing so," Alexandra said. "Williston does a good job with the security," she added, "I know that they're even checking our dorms at night and doing walkthroughs, so I feel like they're very much there for us."
Head of Security Anne O'Connor suggested some actions that could help any possible discomfort people feel walking around campus.
"First, I would highly suggest the buddy system," O'Connor said. "Having someone to  walk with is always a good idea and there is safety in numbers. Second, always stay in well-lit areas and on the sidewalks, most of which have had upgrades (thanks to the Physical Plant) to increase the lighting on campus at night."
"Finally," she added, "if a student is concerned about their safety on campus I ask that they come talk to me, or another member of the Security team, so that we can help in finding a resolution to their concern(s)."