New Show "You" Addresses Perils of Dating in a Connected World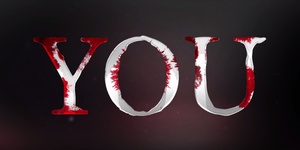 The chilling new Netflix series called "You" takes stalking to a whole other level.
The show is based off on a book with the same title, written by Caroline Kepnes. Renowned author Stephen King, author of "It" and "The Shining," called the 2015 book "hypnotic and scary."
In "You," a guy called Joe meets a girl named Beck at a book store, and he is immediately drawn to her.  He searches her up on the internet and finds her Facebook, her Twitter, her address, and her friends.
Things get intense between the two, and the relationship takes a dark turn.
Tomi Akisanya '21, who recently watched the show, felt it did a good job about bringing attention to the issue of privacy. "I feel like the show is creepy, but it raises awareness about stalking and how young girls feel unsafe in the world," Tomi said.
A student who preferred to remain anonymous said she liked the show, even though it was disturbing.  "Yeah, I liked it because it was different that other shows. Men attack women every single day. Men stalk women every single day. You don't actually know someone even if you 'know' them [online]."
Sara Johnson '21, agrees with Tomi.  She said, "I felt a little creeped out after watching 'You' because the stuff really does happen in real life," Sara said. "It was difficult for me to understand that this happens in real life.  It was in a TV show and 'Hollywoodlized'.  I think that people should really get to know others before they start trusting them, especially young girls."
"You" teaches people that not everyone is what they seem.  Joe transforms himself into a perfect boyfriend and finds his way into Beck's heart, but also destroys and removes obstacles in the way.  Beneath his warm exterior, he is devious and dangerously manipulative.  The psychological thriller is addicting and has left students on edge.
"You" has already been renewed for a second season.  The second season will be set in Los Angeles with characters from Joe's past appearing.
In some scenes, Joe is a good guy, or at least believes he is.  He takes his young neighbor under his wing because he has an addict mother and an abusive father.  Joe acts as a brother to him.  He seems himself as the knight in shining armor by saving from what he thinks is a "bad influence."