Ms. O'Connor Specializes in Speedy Student Safety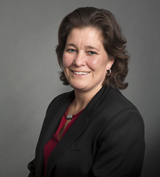 Hang on for a minute...we're trying to find some more stories you might like.
The Reed Campus Center at 2:45 on Thursday, October 6th was bustling with people, yet Ms. Ann O'Connor insisted on being interviewed in the center of it all. "In five minutes it'll clear out. They're intimidated of me," the former police officer said, and she was right. Within five minutes the Campus center was clear and quiet.
O'Connor is Head of Security at Williston and has been for three years. Before that she was a police officer for twelve years in three local towns. O'Connor says that the Security Office's main job is preparation.
"Preparation is key for working in this job. More preparation and more training for this type of job is going to really help prevent dangerous situations."
The Security Office is located in the Reed Campus Center and works on keeping campus safe through surveillance and hard work. There are always one or two officers on duty to patrol the campus, as well as special evening officers who make sure that all of the buildings are safely locked up.
As Head of Security, Ms. O'Connor is in charge of all of the officers and their tasks, which she admits, "can sometimes be overwhelming. It's worth it, as long as we keep Williston safe."
One thing that's drawn a lot of attention from students around campus is the school's new ATV.
"The ATV is meant to make transportation on campus faster and more efficient, something that has really helped to mobility of the officers" said O'Connor.
The ATV also helps bring injured students to classes on opposite sides of campus.
O'Connor's favorite part about being a Security Officer at the school is educating people on how to make safe decisions. It's very important as Head of Security to make sure that she keeps students safe, especially since two of her own daughters are students at Williston.
The Security Office receives calls for lockouts of dorms, medical calls, or anyone who needs support or help. Though according to O'Connor, the Security Office may not be able to directly help, they can point a student in need towards the right direction.
O'Connor loves to work at Williston.
"I think it is a perfect fit for me. It allows me to take all my law enforcement experience and use it in an environment that I enjoy. Williston is a fantastic community, to be an important part of that community and making it safe is very important."

Ellie Wolfe '19, Editor-In-Chief
Ellie Wolfe is a senior from Northampton Massachusetts. In her free time, she enjoys going for runs and hanging out with her friends, and runs The Willistonian...