Ex-CIA Operative and Williston Alum Shares Advice with School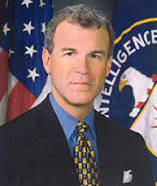 Hang on for a minute...we're trying to find some more stories you might like.
For Robert Grenier '72, finding his job at the Central Intelligence Agency after four years at Dartmouth College and graduate work at University of Virginia was like serendipity.
"It really showed me that there is a such thing as being in the right place at the right time, or I guess the wrong place at the wrong time," he said.
Grenier, who spoke in classes and at assembly on Thursday, September 27, was excited to talk about his career in the agency and his work in the Middle East before and after 9/11.
His interest for the work started after college.
"After I got out of college I realized I had this passion for foreign affairs that hadn't really been developed," he said. "Somehow I was fortunate enough to be hired by the CIA."
First hired to work field assignments in North Africa, the Middle East, and Western Europe, Grenier slowly moved up the ladder, eventually working as a station chief in Algeria, a Special Assistant to the Under Secretary of State, the first Chief of Operations in the Counter-Proliferation Division, and the Director of Operational Training at Camp Peary in Virginia.
In 2002, Grenier served as the chief of the Iraq issues group, which helped coordinate overt operations in support of the 2003 invasion of Iraq. His final job in the CIA was the Director of the Counterterrorist Center. Later Grenier joined Kroll, Inc., a corporate investigations and risk consulting firm. In 2009, he was named Chairman of ERG Partners, an independent financial and strategic advisory firm focusing on the security and intelligence sectors.
Much of Grenier's work was focused in the Middle East, something he's thankful for because of his "intense fascination" with the region. He was in charge of both Pakistan and Afghanistan after 9/11.
"During the two-year period before 9/11, we knew a lot, and we knew that there was going to be an attack," he told Mr. Doubleday's United States History class. "We could never get approval to do things, but after 9/11, it was like they would offer us more than enough power."
Grenier was proud that his group won the Afghan war, although he thinks that after that, the United States government handled the situation poorly.
"It was a big mistake in the beginning of the campaign to do some of the things we did," he said. "But Afghanistan was too important to be left up to the Afghans."
The ex-agent also spoke about his commitment to following presidential orders, something many students asked about given the current political climate.
"You may feel that you know something, as a senior official at the CIA, that maybe something that the president is doing is inappropriate, but it's your job to follow orders," he said.
Grenier made sure to add, however, that if he believed something was morally wrong, he would take himself out of the situation, a case he called "personal ethics versus professionality."
"Nobody elected me, nobody empowered me to make decisions, but if I feel that something is against my personal beliefs so much, I will not do it," he said. "Personal ethics should always come before professionality," he added. "It's hard to say that and then do it, but I think it's an incredibly important value to have."
Doubleday was grateful for Grenier's presence in class.
"I really enjoyed having Mr. Grenier in class and thought he did a great job speaking with the students and answering their questions," he said.
Doubleday was glad that Grenier's line of work involved things the class will study in depth.
"I think it was a great opportunity for the students to meet a Williston alum who has significant experience in creating and implementing U.S. foreign policy," he said. "It is always beneficial to get first-hand accounts from people who have experience in the events we study in class."
Sarah Klumpp, the chair of the History and Global Studies Department, was incredibly excited to welcome Grenier to assembly.
She told The Willistonian, "We wanted him to speak to the entire school because he offers a unique perspective on recent events such as the Afghan and Iraq wars. He was personally involved in both and could speak from his own experience."
Klumpp continued, "Plus, how often does one get to meet a CIA spy?!"
After speaking to history classes, Grenier spoke at an all school assembly. He told students that Williston influenced him in ways he will never be able to get his arms around.
"It was very meaningful to me," he said. "I came from a sheltered background, and Williston really opened up horizons, both intellectual and otherwise."
He continued, "I really found a community of learning where faculty were passionate about what they did and cared about communicating it. They were able to go beyond the curriculum itself and convey a better way of looking at things."