Opinion: NBA Contracts Are Out of Control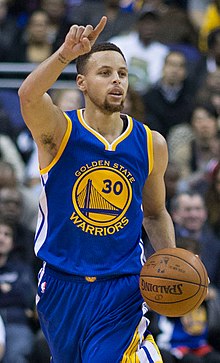 Over the past few years, the contracts for players in the National Basketball Association have skyrocketed to a whole new level.
In the 2021 NBA season, there have been some contracts awarded to players that have far exceeded contracts in years past that were given to superstars. This rise in expenses for teams and contracts that they have awarded is not totally surprising, as the NBA has been an extremely successful business that keeps growing.
Some players, however, have been receiving much bigger contracts as role players compared to those contracts of past NBA stars.
Looking back on the players and contracts throughout the past, there have always been certain players that have seemed to be extremely overplayed. While that is true, there have never been such large contracts handed out around the league as there are now.
For example, in 2000, the highest-paid player in the NBA was Shaquille O'Neal who had a salary of $17,142,000 a year according to ESPN. That is a very large contract for an NBA player and would still be a high-paying salary in the league today. That being said, the 2020 season's highest-paid player was Stephen Curry with a yearly salary of $43,006,362 according to Basketball-Reference.
That number is astronomical no matter how you look at it, and although it's the highest salary in the league, there are five players that have a salary of over $40,000,000 this year. This number is on a completely new level for the league, so players are trying to secure the biggest contracts that they can find.
Jack Haddad, a junior from Springfield, Mass., thought that contracts have been very large for everybody involved in the league.
"I would say that a lot of contracts, even rookie contracts, have been set way too high, and average and good players alike are getting paid large fractions of teams revenues," he told The Willistonian. "Like Tom Brady did for the Patriots, I would value depth and be able to build a better team more than being an average player yet taking large portions of the team's salaries."
Another NBA fan, Zac Landon, a junior from Longmeadow, Mass., agrees with Jack and believes that contracts are set too high. He thinks that the money could be used elsewhere.
"I think the NBA brings in an extremely high revenue, meaning that the NBA has the ability to pay many players highly, although I do think it is excessive," he said. "I feel like the money could be used better in other areas or the NBA could donate more, forcing players to use a percentage of their salary."