World Set to Hear Viking Thunderclap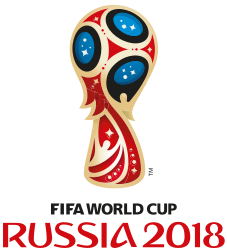 Hang on for a minute...we're trying to find some more stories you might like.
The Viking Thunderclap will be heard again this June at the World Cup of Soccer. Iceland's Men's National Soccer team has qualified for the first time in the country's history.
Iceland is officially the smallest country to ever qualify for the World Cup. With only a population of 330,000 people, Iceland is entering the tournament as an underdog. This title of smallest nation playing in the World Cup was originally held by Trinidad and Tobago, who was a population of about 1.7 million people. The Nordic fans are one of a kind and their traditional chant, the Viking Thunderclap, will be loud come the start of the World Cup.
This chant is unique to Iceland and dates back to the age of the Vikings. The Nordics would perform the chant when they were preparing for war. It begins slow and progressively grows both faster and louder. The chant itself is simple, but gives off plenty of energy for the team and the crowd. It begins with two strikes of a large drum, much like the drums Vikings were known for on their ships. Right after the second beat of the drum, all players and fans clap their hands directly over their head and shout "huh!"
To see about 15,000 Nordic people clapping and yelling in sync, with a bonfire in the middle of the stands is remarkable. Even though Iceland may be the smallest country to ever make the World Cup, they are always passionate and supportive of their team on the pitch.
After their victory against Kosovo, Iceland's captain, Aron Gunnarsson, lead the team and fans in the Viking Thunderclap. This matched was played in Iceland at Laugardalsvöllur (Iceland's National Soccer Stadium) in Reykjavik, Iceland. According to Iceland Magazine, the streets in downtown Reykjavik were "packed with people watching the game, and despite rain and cold the two Fan Zones had been erected in front of Laugardalsvöllur."
It was in the 2016 European Soccer Championships, after knocking out England from the tournament, where the chant gained recognition. Nobody had ever really seen it other than the Nordics, but people instantly fell in love with it and jumped on Iceland's bandwagon.
Iceland won Group 1 of the World Cup qualifiers with a 2-0 win over Kosovo in October 9. This victory guaranteed the Nordics a spot in the Cup, taking place in stadiums all over Russia come June. In years past Iceland had looked like they were going to qualify for the cup, but came up short, including a devastating 2-0 loss to Croatia in 2016, where if they had won they would have made the Cup. Putting their shortcomings behind them, the Nordics plan to make a statement in this year's tournament.
Within their divisional play in the World Cup qualifiers, Iceland has achieved a record of 7-1-2 (wins-draws-losses).
Record-holding goal scorer for Iceland, Eidur Gudjohnsen, shared his views about Iceland's team in an interview with CNN.
"I think it [European Tournament] gave the team confidence, I think the whole experience was great. They're much better prepared now and we're reaping all the benefits," said Gudjohnsen. "There's a unity in this team. They love playing for each other, [and] with each other. We are proud to represent our country."
Those around Williston who follow soccer all agreed that they were amazed at both Iceland's performance on the field, but also how great their post-game celebration was.
FIFA enthusiast, Duncan LeXander '18 was exhilarated when Iceland had pulled off what seemed impossible.
"It's great to see new teams in the World Cup mix, it gets boring seeing the same teams year after year," said Duncan. "Plus, their war chant is intimidating. Just imagine going to war against the Vikings and they are yelling, clapping, and drumming. I'd cry on the spot."