World Leaders Gather to Tackle Climate Crisis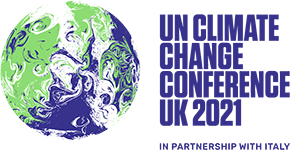 The 26th Conference of the Parties (COP26) has begun, and around 120 leaders have come together for two weeks of global negotiations to help determine a path forward regarding the climate crisis.
COP26 President Alok Sharma called for immediate action and solidarity to ensure Glasgow delivers on the Paris Agreement; Sharma was then followed by leaders and climate activists focused on keeping 1.5C within reach.
The Paris Agreement is a legally binding international treaty on climate change, adopted by 196 parties including the United States, United Kingdom, and Japan, at COP21 in Paris, on December 2015, according to the United Nations Framework Convention on Climate Change. The goal is to limit global warming to below 2 degrees Celsius, preferably 1.5 degrees Celsius, compared to pre-industrial levels. The agreement was enacted in November 2016.
Cop26, which began November 1 in Glasgow, Scotland, is an annual event that brings governments together to discuss and review how climate change is being managed domestically and internationally.
There are some bright spots surrounding the commencement of the conference, but numerous distressed voices as well, including one close to home.
Wayne Feiden, Director of Planning and Sustainability in the City of Northampton, see the conference with mixed thoughts.
"The conference is both exciting, with its focus on 1.5 degrees, and incredibly frustrating because the pledges from participating counties, including the U.S. and countries not sending their leaders, including China, do not bring us anywhere close to 1.5 degrees," Feiden told The Willistonian in an email.
Within the conference, various young climate activists alerted the summit to focus on keeping 1.5C — 2.7 degrees Fahrenheit, within reach.
Elizabeth Wathuti, climate activist from Kenya and COP26 speaker, urged for immediate action by advocating the desperate voices of 2 million Kenyans facing climate-related starvation, according to CNBC.
"I need to tell you what is happening in my home country," Wathuti said. "Right now, as you sit comfortably in this conference center … over 2 million of my fellow Kenyans are facing climate-related starvation. By 2025, half of the world's population will be facing water scarcity and by the time I'm 50, the climate crisis will have displaced 86 million people in sub-Saharan Africa alone."
Many well-known climate activists raised their voices on Monday, including renowned British naturalist David Attenborough, who said the burning of fossil fuels and humanity's destruction of nature are releasing carbon into the atmosphere at an unprecedented pace and scale.
"We are already in trouble. The civility we all depend on is breaking," he told CNBC. "Is this how our story is due to end? A tale of the smartest species doomed by that all too human characteristic of failing to see the bigger picture in pursuit of short-term goals. If working apart we are force powerful enough to destabilize our planet, surely working together we are powerful enough to save it."
This COP meeting is especially important compared to past meetings, since it falls around the five-year mark since the Paris Agreement was signed. The countries are expected to ramp up their emissions reduction targets to fulfill their commitment to the Paris Agreement in order to avoid catastrophic climate impacts.
Again, on a level closer to home, local governments are taking actions to decrease their carbon emissions. Northampton has implemented a number of plans to combat climate change.
Feiden, Northampton Director of Planning and Sustainability, stated that, including the recent "Climate Resilience and Regeneration Plan," there have been "numerous plans surrounding climate change."
"The City was already undertaking a large number of climate change items [before the recent plan]," said Feiden, "but the plan gives us a clear framework, helped us grab community and political support, and allows us to focus on high impact practices that really make a difference and not just random actions."
He stated that the city continues to undertake a number of other actions that were in progress even before the plan and also advance conversations regarding the city requirements aimed to reinforce the climate change efforts.
To combat global warming, he said, the goal is to "advance the conversation: requirements for EV chargers in parking lots, requirements for fossil fuel free buildings in return for certain zoning incentives and funding for affordable housing, examining all city buildings to create a pathway to carbon neutrality."
Although it may seem dauting, or impossible, for one person to make an impact in the climate crisis, it is integral for everyone to understand how the matter integrates with their lives, and to take action.
Anita Hua, four year senior and the Sustainability Club leader, spoke the importance of individuals not behaving like bystanders.
"We might be preached with certain ideas from big institutions or big group of activists, and it is important that we actually share their activism, turn their activism into part of ourselves," said Anita. "We can read fancy articles about what sustainability is, but then we have to interpret it into our own perspectives like how we can do our best to make environment sustainable, and we can't push the responsibility to other people."
Leave a Comment