Women Fight Back at Weinstein Scandal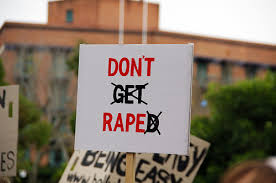 Hang on for a minute...we're trying to find some more stories you might like.
"If you've been sexually harassed or assaulted write 'me too' as a reply to this tweet," tweeted Hollywood actor Alyssa Milano on October 15, 2017.
This tweet, sent by the famous actress, kicked off an ongoing conversation about sexual harassment in Hollywood. Milano was speaking out in response to recent sexual allegations amongst high-rank Hollywood professionals, most specifically the accusations against film producer Harvey Weinstein.
Weinstein is the former co-owner of Weinstein Productions, a prominent Hollywood production studio known for its successful films, such as The King's Speech and Silver Linings Playbook.
Since Milano sent that initial tweet, the hashtag has been used more than 100,000 times.
In the past two weeks, articles at The New York Times and The New Yorker introduced stories of women who said Weinstein harassed or assaulted them. The initial wave included Ashley Judd, Asia Argento, Mira Sorvino, Rosanna Arquette, and several others. Since these stories were published, even more women have spoken out, including Cara Delevingne, Romola Garai, and Léa Seydoux.
In total (at press time), Weinstein has been accused of sexual assault and harassment by at least 30 actresses, including high-profile stars such as Gwyneth Paltrow and Angelina Jolie. His history of assault dates back to the 1970s, with many actresses continuing to come forward. Potential charges against him include multiple counts of rape, sexual assault, and sexual harassment.
Weinstein used his eminent position in Hollywood to coerce budding actresses into accepting his sexual advantages. In 2014, Weinstein invited Emily Nestor, a new Weinstein Productions' intern, to his hotel room. According to Nestor, Weinstein convinced Nestor he would "boost her career" if she stayed the night.
Simultaneously, Weinstein has been called out by Weinstein Production employees. In her memoir, former Weinstein assistant, Lauren O'Connor, stated that she was involved in casting discussions with many actresses shortly after they were invited to "private appointments" with Weinstein in his hotel room.
O'Connor was afraid to speak up, stating that she was a "28-year-old woman trying to make a living and a career. Harvey Weinstein [was] a 64-year-old, world famous man and this [was] his company. The balance of power [was] me: 0, Harvey Weinstein: 10."
The environment of fear and inferiority Weinstein imposed on his female employees allowed him to get away with years of sexual assault.
In an investigation by The New York Times, it was revealed that "Mr. Weinstein [had] reached at least eight settlements with women." Furthermore, according to two anonymous company officials, the recipients included a "young assistant in New York in 1990, actress Rose McGowan, an assistant in London in 1998, an Italian model in 2015 and assistant Lauren O'Connor."
In Weinstein's vague statement to The New York Times, he explained "that was the culture then." Weinstein went on to apologize, stating that "he has a long way to go."
Weinstein's inexcusable acts have led women around the world to come forward about their experiences with sexual assault and harassment and has simultaneously prompted national women's groups to speak up about the issue.
"The problem is that this isn't an isolated incident," stated Lucy Hagenbuch, a high school representative of the Dallas Genesis Women's Shelter. Genesis is a well-known organization that helps combat sexual assault and domestic violence.
Now a senior, Lucy has been working with Genesis since eighth grade and is extremely active in the Dallas branch. She believes the Weinstein incident is "one of the most disgusting scandals" she has seen, but adding that "the exposure of the cases helps spread awareness of how common workplace assault is."
According to the 2017-2018 handbook, Williston defines sexual assault as "when a person is forced or coerced into sexual activity without giving consent." Subsequently, the school defines sexual harassment as the "unwilling and unwanted sexual attention, regardless of gender, from anyone with whom a person may interact in the course of attending the school or being present at school-sponsored activities."
The school shows a consent video on orientation day every year, and heavily emphasizes the "no means no" policy. When punishing sexual assault and/or sexual harassment, Williston takes each accusation seriously on a case-by-case basis and investigates each incident.