Williston's Jewish Club Aims to Support, Educate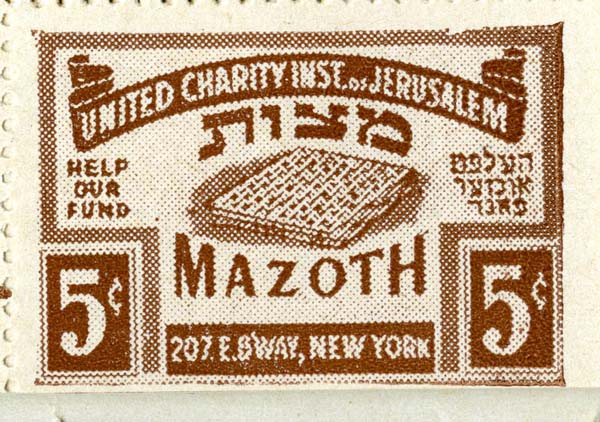 On April 5, Williston's Jewish Club held a Passover friendly dessert tasting in the Birch Dining Hall, one of the many events the club has hosted this year.
Started by juniors Dora Gordon and Chelsea Clark, the club's goal is to provide a comfortable place on campus for Jewish students and educate students of other religions about the Jewish faith.
Earlier this year, the club hosted a Hannukah party, as well as many meetings for Jewish students on campus to get together and share ideas.
Dora, the co-founder and co-head, told The Willistonian  she and Chelsea decided to start the club because "it is a part of our lives that isn't really present at Williston."
We also knew that for Jewish students here, particularly boarders, it is hard to celebrate Jewish holidays if you can't go home for them," she added.
Dora is also an Admissions Intern and an Arete tutor, but balancing her schedule isn't too complicated because of her passion for the club.
"We hope Jewish members see it as a fun way to do something for some Jewish holidays and that they are excited about there being at least a small amount of Jewish life on campus," she said.
The Faculty Advisor of the club is Rachel Currie-Rubin, who is the Academic Support Coordinator at Williston.
"I think it's really important to have a place for Jewish members of the community to come together during holidays and, perhaps more importantly, during other times," Ms. Currie-Rubin said. "It's also important to have a place where the larger community can be educated about issues related to Jewish religion and culture."
Currie-Rubin, who graduated Williston in 2001, noted that there wasn't a Jewish club when she was a student. Once she got to college, however, she immediately joined one.
"For me, it was important to have that connection when I was away from home," she said. "I wanted to make sure Jewish students here had an opportunity for that kind of connection."
She also emphasized on the community she wants to create with the club.
"For many students in the club, Judaism is more than a religion, it's a culture and a way of life. Therefore, it can be important for Jewish students to have a Jewish home at school."
Currie-Rubin also told The Willistonian that she and her family recently joined a synagogue, which helped further influence her involvement in the Williston club.
"My synagogue is all about community and is a place where I can learn and share ideas," she said. "Likewise, this club is all about community coming together, sharing, celebrating. Anyone can be a part of that community."
She noted that like her synagogue, the club at Williston also includes non-Jewish members.
"Anyone can be a part of [the] community. It's about educating others in an authentic way. Some students come from places where there are a lot of Jewish people, and some students are meeting Jewish people for the first time," she said. "This club is a place where education can take place, stereotypes can be broken, and community can solidify."
One type of education the club is implementing is hosting Jewish events on campus. Most recently, they hosted a Passover dessert tasting.
Dora said that they chose to host the event because there were "limited choices of food in the dining hall."
She also admitted that "a lot of kosher Passover food doesn't taste very good."
At the event, students and faculty ate kosher Passover cupcakes and cookies, macaroons, a flourless chocolate cake, and matzo s'mores.
Dora and Chelsea are already planning future events for next year.
"We are hoping to increase the number of events we do," Dora said. "There are so many Jewish holidays throughout the year and this year we really only showcased [a few] of them."
Currie-Rubin agreed, noting that she has high hopes for the group in years to come.
"I hope the club continues to grow and find more places to have a regular presence on campus," she said. "I think of this year as just a trial year. Next year I imagine bringing in speakers, meeting more regularly, and continuing to find time to both celebrate and just be together."