Williston Suspends In-Person Classes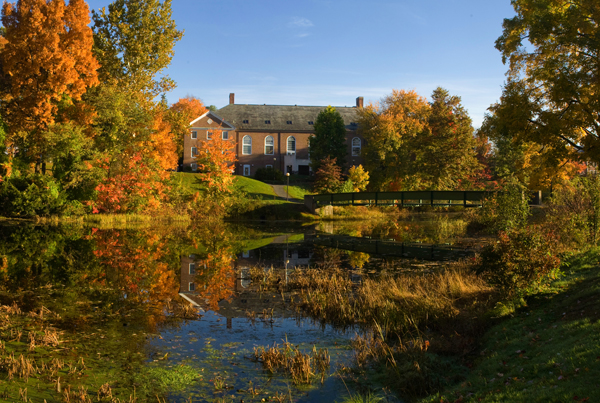 Like many schools across the country, Williston has decided to suspend in-person classes for the remainder of the year in an attempt to curb the the spread of COVID-19. Below, read a letter from Robert Hill, Head of School, sent to the Williston community on March 20.
Dear Williston Community,
It is with a heavy heart and a tremendous sense of loss that I'm writing to share news I know affects every member of the Williston family. Given the extraordinary circumstances of the coronavirus and the national emergency it presents, Williston has reached the unfortunate conclusion that it is necessary to suspend in-person classes and all other campus activities for the spring term, including Commencement. This decision is a painful one and it was made only after exhaustive discussions and analysis of other options. Each day has brought new, more widespread, and more restrictive mandates from federal and state officials, including yesterday and today, California and New York's governors issuing "stay home" orders for their citizens.
Only two weeks ago—it seems like a different lifetime now—we had all hoped that by delaying the beginning of the spring term, Williston could help impede the spread of the virus, while safeguarding the health of our students and teachers. We remained optimistic about a quick return to normalcy. Instead, this moment in our history has proven to be an unprecedented one, already described as this generation's 9/11, since there will be a "before" and "after" COVID-19 world, and we will all know the difference. But such sweeping historical analogies tend to distance us from the emotions of this moment, which are real and raw and immediate.
At its core, Williston is a community of passionate and caring people—students and adults. For the "in-person" year to suddenly come to such a jolting end denies us the rituals we—and especially our adolescents—rely on to navigate transitions from one school year to the next, one stage of life to another. In a typical spring, I tell seniors to enjoy the "lasts" of their Williston careers (final games, plays, favorite classes, even Saturday night consequence) while enjoining other classes to keep experiencing "firsts." Our decision today, I truly understand, upends all of that, and I am sorry for you all, and for the faculty here, who miss you greatly. I wish we could all be together at a difficult moment like this, but I feel certain that we are making the right decision to help ensure your, and our world's, safety.
I am especially thinking of the class of 2020 which has been building towards their big finale in May and to the week of closure and goodbyes that make the transition to college feel timely, right, and appropriate. I cannot tell you how you should feel right now; that's a very personal response that will differ from individual to individual. Class of 2020: We will find a way forward to celebrate your achievement back on campus when it is safe to do so. I can't yet put forward a date in August, but rest assured, we will figure out a time to gather back at Williston for you and your family.
To all Williston students, please resume your studies next week with gusto, the spirit of adventure needed to explore new terrain, and a sure knowledge that your Williston teachers, coaches, and advisers are doing everything in their power to make your virtual Williston as meaningful as it can possibly be. We will all need to exercise flexibility and patience along the way, but it's times like these that I am thankful to be a part of Williston.
And finally, I know this announcement may raise a host of logistical questions for parents and students. You will be hearing more about online classes from Mr. Tuleja, about dorm rooms and belongings from Mr. Koritkoski, and much more. Please continue to check our FAQ page, which is updated daily.
With warm regards,
Robert W. Hill III, P'15, '18
Head of School