What's Your Go-To Tandem Order?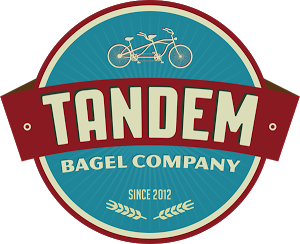 Tandem Bagel is an essential part of the campus. Students love to go there during free periods, to grab a quick lunch, or to catch up over coffee with a friend.
It is a family-owned business, with three locations in Western Massachusetts. Tandem Bagel has 22 different kinds of bagels and students have lots of different options to choose from in their favorite bagel discovery.
Sumner Kissane, a senior boarder, says his bagel preference has changed over his time on campus. Sumner said, "I have always been more of a snickerdoodle bagel with vanilla cream cheese man," but has since changed his ways. He now prefers hot and spicy bagels, which he describes as being "the best."
Other students enjoy similar tasty sandwiches from Tandem. CC Gray, also a senior boarder, said her favorite bagel from Tandem is a "sweet on an asiago" because she enjoys all the toppings.
Savory bagels appear to be a classic favorite among the upperclassmen at Williston. Senior Sonia Whitman always chooses a wild cheddar bagel. Lily Dardano, a junior day student, goes down a different path, choosing a sweeter option from their menu. Lily always enjoys a "french toast bagel with vanilla cream cheese because the cream cheese pairs well with the bagel and it is very filling."
Similarly, Abby Belfer, a senior, likes a simpler choice, since even a basic order can still go above and beyond. Abby chooses a "plain bagel with chive cream cheese because it feels like a good brunch food."
Classic sandwiches are not to be forgotten. Matthew Shields, a senior boarder, gets his own spin on the basic BLT, putting it on an everything bagel, because he is a "big egg and cheese man."
Others cannot pick a single favorite. Erin Davey, Director of Inclusion, has a different choice for different occasions.
"If I'm feeling savory and it's breakfast, I get a whole wheat bagel with chive or plain cream cheese," she said. If she needs a full meal to hold her over between breakfast and lunch, she gets bacon, egg, and cheese on a salt bagel. It does not end there. "If I'm feeling something sweet, I get a french toast bagel with vanilla cream cheese."
There is not one bagel that shines through. The savory options and Tandem signature sandwiches have certainly taken the lead among many students, but simple classics are not to be overlooked.