Vaping is On the Rise Nationwide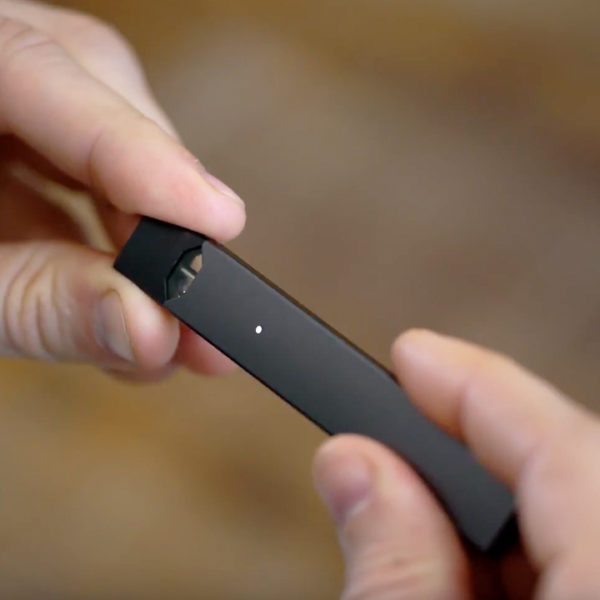 According to several major surveys, and what many of you have probably seen, vaping is on the rise among teenagers.
The most common form of vaping is the Juul. It looks like a flash drive for a computer, which makes it difficult to spot. It's also silent and virtually odorless.
According to the National Youth Tobacco Survey (NYTS) since 2014 E-cigarettes are the most common used tobacco products.  Around 3.6 million high school students in the United States are reportedly using vaping products. From 2017 to 2018, e-cigarette increased by 78% for high schoolers.
From 2011 to 2015 there was a 900% increase in e-cigarette use by high school students reported by the U.S. Surgeon General. In 2016 the National Youth Tobacco Survey found that 1.7 million high school students have used a version of an E-cigarette in the last month, according to CNN.
Vaping can be a gateway to actual tobacco use.
According to tobaccofreekids.org, one in every five 8th-graders who currently uses tobacco products got there by starting with e-cigarettes. Students can become addicted to vaping because products like the Juul contain nicotine. Nicotine is the addictive substance found in cigarettes.
Developed in San Francisco, Juul was billed as an alternative to smoking and a smoking cessation aide. At the end of 2018, Juul was far and away the most widely used e-cigarette product. From 2016 to 2017, Juul sales increased 641%, from 2.2 million to 16.2 million, according to a Center for Disease Control report published in the Journal of the American Medical Association (JAMA).
Dr. Ana Navas-Acien, a professor of environmental health sciences at the Mailman School of Public Health at Columbia University made comments about e-liquid in her recent study, The Contribution of Metallic Coils. "E-liquid can contain very small amounts of lead, but when heated by the vaping device lead levels were more than 25 times higher," she said, according to CNN.
According to an article in The Verge, "E-cigarette users' pee contains more heavy metals as well as signs of exposure to carcinogens and other irritating chemicals than the pee of non-vapers."
Williston's vaping policy is the same as the tobacco policy on campus. David Koritkoski, Associate Dean of Students, described the procedure if a student gets caught vaping on campus.
"You get a unit and we talk to the student's parents," he said. He also stated that the school  usually has counselling sessions after and offers strategies on how to use it less frequently or completely stop vaping. The school also has assemblies and tries to keep new information about the dangers of vaping out in the Williston atmosphere, so faculty and students can learn more about the effects and keep up to date.
The end goal, Koritkoski, isn't to punish or scare students, but to promote a campus environment conducive to learning and safety.
"It's not so much about people getting in trouble more than about being safe and healthy," Koritkoski said. "We don't believe that vaping will help you do that."