Tiger Woods Returns with Triumphant Win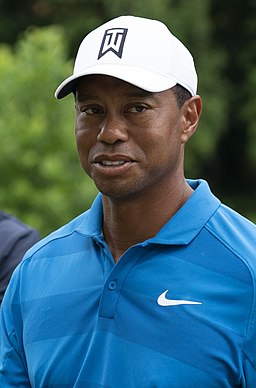 Tiger is out of the woods and back on top of his sport.
After a historic win at Augusta National Golf Club in Georgia on April 14, legendary golfer Tiger Woods claimed fame, again, as a Masters Tournament champion.
It has been a rough couple of years for the 43-year-old golfer. He was arrested for driving under the influence, arrested after testing positive for numerous drugs, and also suffered from recurring back injuries.
Woods was forced to drop out of many tournaments, and had not won a major since the U.S. Open in 2008.
Because of this 11-year drought, this win, as expected, was an especially emotional one. Towards the end, he was not sitting in first place, and was a few strokes behind the top position. However, in the end he finished with a score of 13 under par.
"It was an epic Sunday and a great day for golf," said Fred Ridley, the chairman of Augusta National Golf Club, in Augusta, Georgia, and the Masters Tournament. "It's one of the most amazing days in our history."
Post Graduate golfer Kyle Breland was very excited to see Woods take home the Masters trophy. "Seeing this was revitalizing," he said. "It was great to see one of my childhood favorites and someone who [I] and many others look up to get back on track with a big win on the big stage. I know millions of people were rooting for him."
Just a few short months ago, it seemed unrealistic to hold out for Woods to win another golf tournament, especially not the most prestigious tournament with the world's best golfers all fighting for the coveted green jacket.
This was Tiger's fifth masters win and his 15th major championship win, a feat that puts him second only to Jack Nicklaus, who won 18.
In an interview with CBS, Tiger said, "I couldn't be more excited, I am at a loss for words."