'Tiger King' and 'The Office': What We're Watching to Pass the Time Inside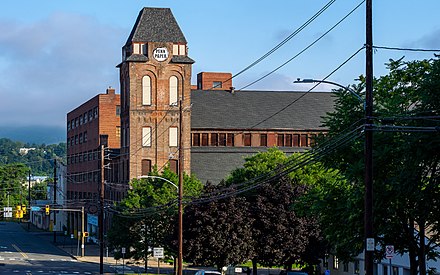 Along with regular Zoom classes, advisory, prepping for AP tests, and missing the end of the school year on campus, students at the Williston have been diving deep into streaming services for entertainment during this quarantine.
As platforms like Netflix continue to release strange documentaries and inspiring films, the market for media is bigger than ever. The Willistonian surveyed students to see exactly what shows and movies they have flocked to.
When it comes to popular series on Netflix, it is no surprise that Tiger King has been ranked among the favorite. This shocking series documents the wild lives of big cat enthusiasts Joe Exotic, Carole Baskin, and other eccentric characters.
Sarah Kimmel, a senior from Bethesda, Maryland, has seen the entire series and is very passionate about the show.
"I think people are watching it firstly because they have nothing better to do," she said.
"Secondly, because its so bizarre it's almost surreal, and in that sense its an even crazier escape from the craziness of our current reality."
The Willistonian asked Sarah what inspired her to watch Tiger King. It seems the Williston teachers and students have similar taste.
"I started watching because Mr. Liebowitz told our class to," Sarah said.
Along with Tiger King, students are watching the football thriller All American as well as a comedy classic, The Office.
There seems to be a wide range of movies being watched, some popular ones being Parasite, The Hunger Games, and The Perks of Being a Wallflower.
Cam Sherman, a senior from Boston, Massachusetts, says he has been watching the Marvel Universe movies in order. But that's not all Cam has been doing.
"I have been doing many puzzles and video games and even started running, I have also stared to actually sit and do school work because there is nothing else to do," he said. "I have even started the TikTok grind."
When it comes to streaming services, Netflix was the clear favorite of Williston students, with 65% of participants choosing it as their preference. Hulu was next with only 12.5% of participants selecting the service. Almost no students at all are watching cable TV, waving goodbye to Harry Potter weekend marathons and late night infomercials.