The Best and Worst Looks on the Oscars Red Carpet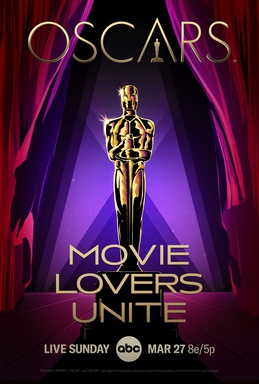 Aside from Will Smith's infamous slap, the 94th Academy Awards was yet another star-studded event on the red carpet.
On March 27, 2022, the 94th Academy Awards, hosted by Regina Hall, Amy Schumer, and Wanda Skyes, honored some of the most remarkable films from last year. Along with the movies, red carpet looks were highly anticipated, and, in a lot of people's eyes, they delivered.
According to CNN Style, "The Oscars maintained its reputation as the most restrained of Hollywood's award ceremonies, however, with several of the night's best-dressed stars opting for classic glamour."
Samantha Friedman, a boarding senior from Bermuda, had a favorite look — or person — at the celebrated event.
"Timothée. Timothée Chalamet. One hundred percent," she said.
Samantha elaborated on why Chalamet's Oscars suit was a better look than his most recent outfit at the Met Gala.
"After the Met last year, I was really disappointed in his whole Converse situation," she said. "He actually looked really good at the Oscars though."
Timothée Chalamet, an American actor known for his films "Call Me By Your Name" and "Dune", both Academy Award winning films, wore a sequined Louis Vuitton suit by the late Virgil Abloh. The suit was a topic of discussion in the media, as Chalamet was recognized by the public for constantly challenging norms in men's fashion.
Sarah Drucker, a boarding senior from Great Barrington, Mass., also noticed the evolution of menswear in fashion.
"I really like when guys wear something that's not just a plain suit and instead, mix it up," she said. "It's so easy for guys to wear the same thing."
Sarah mentioned Jacob Elordi, an Australian actor known for his hit HBO series "Euphoria", and how his black and white suit was too simple.
Averie Cramer, a junior from Bermuda, her favorites among the different designers celebrities wore on the red carpet.
"I'm more of a dress person than a pantsuit. I love flowy dresses," she said. "Gucci did really well with their dresses, Prada did not do their thing. I really loved the light purple and emerald green Gucci dresses. In my opinion, Gucci did the best."
Lupita Nyong'o, Kenyan-Mexican actress known for her roles in "12 Years a Slave" and "Black Panther", wore a gold embellished gown by Prada. Serena Williams, professional American tennis player, wore a pink Gucci gown with black floral detailing on it.
Jessica Chastain, an American actress who took Best Actress for this year's Oscars, arrived to the award show in a light purple Gucci gown. The dress incorporated both sparkles and ruffles to create an elegant look fit for the night.
Averie also took a look at other celebrities' looks and photos from the Vanity Fair after party, an event that immediately follows the Oscars to celebrate winners.
"Jessica Chastain looked incredible at the Vanity Fair after party, I actually liked it more than the red carpet look," she said. "Dakota Johnson's after party look was spectacular with the flowy dress. Billie Eilish didn't really give anything."
At the Vanity Fair after party, Chastain, who won the Oscar for "The Eyes of Tammy Faye," also attended in a emerald green Gucci gown paired with Gucci's high-end jewelry. Dakota Johnson, an actress well-known for her role in the Fifty Shades of Grey series, attended the after party in a pink Gucci gown with feather and embellished detailing.
On the day of the Oscars, Vogue released an article by Janelle Okwodu, "The Best Dressed Stars at the 2022 Oscars."
"Fittingly, 2022's guests explored modern movie star glamour with outfits that nodded to the past while keeping in step with current concerns."
Okwodu included some of the best dressed stars as Kristin Stewart in Chanel, Zendaya in Valentino Haute Couture, and  Andrew Garfield in Saint Laurent.
Leave a Comment