Students Reflect on the Proposed Border Wall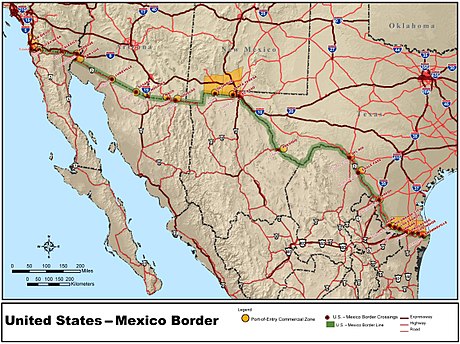 If you have turned on the news, opened social media, or had a heated holiday family discussion, you have probably heard about President Donald Trump's border wall and the government shut down.  
President Donald Trump wishes to secure our southern border with a wall to combat illegal immigration from Latin American countries, however, Democrats in the House of Representatives do not want a wall. 
Trump is asking for 5.7 billion dollars to construct the wall. The president has faced heavy opposition from both Democrats and Republicans, forcing a shutdown, which is now the longest in history, starting on December 22. It is still ongoing. 
Politicians from both sides of the political spectrum have attempted to make deals to re-open the government, in exchange for a discussion about border security. Trump has denied all compromise and will not end the shutdown until the money for the wall is acquired. 
The Willistonian gauged opinions held by individuals throughout campus, from all walks of life.  
Although he is not a citizen of the United states, Jun Park, a junior from Seoul, South Korea, offers a unique opinion on this matter. 
"I think shutting down the government for something you want at the cost of others isn't the right thing to do," Jun stated. He also said, "However I do believe there should be a stronger border control." 
Jackson Strout, a junior proctor in Ford Hall, said he doesn't "necessarily agree with the logical reasoning for creating a border wall."
Junior Louisa Weed gave The Willistonian her views on the border wall and the shutdown; she spoke of the childish nature of the situation.  
"Due to Trump's stubbornness about the wall and his demand for $5.7 billion dollars, it seems pretty childish that he cannot come to an agreement."  
Junior Cam Sherman, from Boston, Massachusetts, has strong views on the recent complications, and how the parties seem to be working against one another instead of the common good.  
"It was something that was definitely coming," Cam said. "I think it created some chaos within all politics, definitely due to the fact that we are no longer one unit, but instead two conflicting parties." 
President Trump has been extremely vocal about the shutdown and his campaign promise to build a wall along the southern border and has taken to social media outlets such as Twitter to present his ideas.  
"It is becoming more and more obvious that the radical Democrats are a party of open borders and crime," said the president via Twitter on January 16. "They want nothing to do with the major humanitarian crisis on our southern border." 
Due to these recent conflicts in the discussion of border security, the federal government has been put into a partial government shutdown, in which those deemed non-essential are on leave of absence without pay. 
Those deemed to be essential, such as fire, police, and other emergency services will continue to work, but will have pay withheld until the shutdown is officially over.
Leave a Comment