Students Honor Voiceless on Day of Silence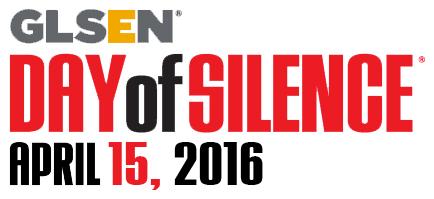 Hang on for a minute...we're trying to find some more stories you might like.
On April 21, Williston's campus was a bit quieter than usual. That's because many students participated in the National Day of Silence, to bring awareness to the silencing effect of anti-LGBTQ+ bullying.
Williston's PRIDE club participated in GLSEN's Day of Silence, and in an assembly announcement on April 14, they urged students to partake in the vow as well. Led by sophomore Glede Wang and senior Destiny Nwafor, the PRIDE club offered stickers, posters, and shirts throughout lunch so students could show their support for the LGBTQ+ community.
Glede announced, "Students and faculties are both encouraged to take a vow of silence in effort to show support." She continued, "There are multiple ways to show your support, including but not limited to taking the vow of silence. You will be able to wear this awesome t-shirt to school, and there will also be free buttons and stickers available!"
Destiny spoke to the hopeful outcome possible by staying silent for those whose voices, and plights, often go unheard.
"When we choose to get comfortable being uncomfortable, that's when we create change," she said.
The PRIDE Club also hosted a Day of Silence Story Telling Event on April 20 in the Dodge Room. Speakers included Mr. Hanford, Ms. Marsland, Ms. Rogers, as well as senior Alexis Ryan, and music by senior Sarah Marion.
Alexis told The Willistonian, "[It] was an amazing night for everyone speaking and listening and I think it touched many people, including myself." She added, "I think it was important for me to be vulnerable and admit that I have my own insecurities. I feel like we can be confident because of how accepting this campus is and that we're lucky to be here."
Those who took the vow of silence were excused from speaking during classes, and were allowed to resume speaking at 3:00, when those participating met at the Victory Bell to let out a loud yell together.
Seniors on the Honor roll, as well as Faculty and members of the Multicultural Student Union (MSU) and PRIDE were also able to paint the Lion on April 20th.
Grace Quisenberry, '17 participated in the event. "Painting the lion was incredible. It is an obvious sign of pride and just self-acceptance that is so important to me." Grace continued, "This year I have been the most proud of who I am, and seeing the lion painted like it is, is helping give me that little push to not step back from who I am."