Students, Faculty Respond to Latest School Shooting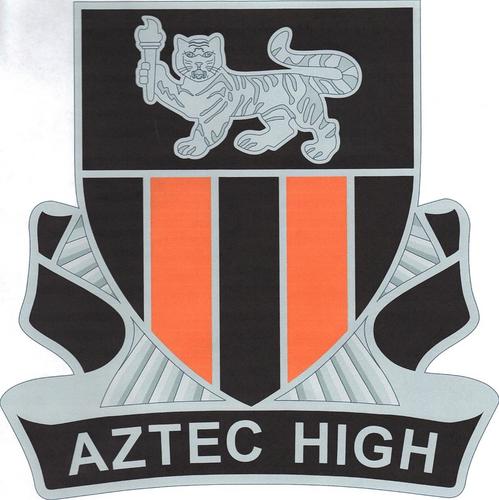 Hang on for a minute...we're trying to find some more stories you might like.
Two students at Aztec High School in Aztec, New Mexico were announced dead after a school shooting Thursday, December 7.
The shooter, William Atchison, 21, entered the school at 8 a.m. While in the school he killed two students, while the remainder of faculty and students were left uninjured. New Mexico State Police explained that Atchison was killed as the police were entering the building, from an apparent self-inflicted gunshot wound.
School should be a safe place for students, but in past years the number of school shootings have increased. There have been 142 school shootings since the Sandy Hook Elementary School shooting in 2012; mass shootings have become a tragically, common event in today's society. Dec. 14 was the five-year anniversary of the Sandy Hook massacre.
Will Eberle is a Latin Teacher at Williston. These recent events in New Mexico happen far too frequently, Eberle stated.
"It's frustrating because when I grew up they were unheard of, but when they happened they were a huge deal," said Eberle. "Nowadays they occur so often that you almost have to keep up with it, which is horrendous. The fact that it has gotten to this just shows that change needs to happen and that our society is scary."
The FBI previously investigated Atchison in March of 2016 because he had made comments on an online gaming forum suggesting buying cheap guns for mass shootings. The investigations on Atchison were eventually dropped because he did not own a gun at the time and never committed a crime. It was in November of 2017 when Atchison bought a 9mm Glock, which would be used in the shooting.
Max Livingston '18 commented on the people who commit these mass shootings and the difficult truth about a solution.
"People go out of their way to put innocent people in to extreme harm. I wish there was a concrete way to truly put an end to it, but it's nearly impossible," said Max.
Atchison was a student at Aztec High School in 2014,  but did not graduate. Although there has not been a motive yet, his failure to graduate could be a strong possibility.
The day of the shooting, Atchison had walked into the school; inside his backpack contained his gun, magazines of ammunitions, ammunition storage, and feeding devices. Feeding devices are containers with more bullets, used in order to shoot more with less reloading time.
Brandon McGill '18 had much to say on this horrible event.
"It's really scary to think about. School shootings have been an epidemic in the past few years, and I have no idea why," said Brandon. "School should be a safe place, not somewhere that you're constantly in fear."
Atchison originally had a plan to enter one classroom and take a person hostage after killing the rest. After this, he would have killed both the hostage and himself. It was a victim, Francisco Fernandez, who interrupted his plan. Fernandez entered the bathroom while Atchison was preparing to hold up a classroom. Atchison instinctively shot Fernandez, fatally wounding the 18 -year-old.
Directly after he left the bathroom, he collided with another victim, Casey Marquez, and then killed her. Atchison then proceeded to attempt to enter a classroom to follow through with his plan.
The shooter entered a computer lab full of students, which was unlocked because the substitute teacher did not have a key. As an alternative she barricaded the students behind a couch in the back of the room. Atchison knew there were students in the room, so he aimlessly shot. Nobody else was injured in this sequence.
At this point the police began to enter the school; it was then that he killed himself in the hallway. It was there that they identified who it was, but also found a flash drive loaded with information.
The flash drive held information related to the shooting, including one document that was written only 24 hours before. It explained the plan which he hoped to pursue throughout the shooting, and inferred that he planned on dying no matter what.