Students Develop New Hobbies to Pass the Time Inside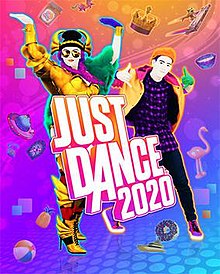 First it was two weeks. Then four. Then a possible two months. Now, for millions of people across the world, there's no definite end to when we can stop social distancing and return to life as normal.
Experts have recommended staying busy and keeping a structured schedule as one of the best ways to stay sane, according to News Observer. Picking up a new hobby, returning to an old project, or spending virtual time with friends and family are all good ways to keep busy.
Students at Williston, according to online teaching guidelines established by the school, should have on average have three to four hours of work a week in addition to their Zoom classes. That's a good amount of academic work, but also leaves Wildcats with well-deserved downtime.  But without the possibility of seeing friends or going out, what are people doing?
Sarah Kimmel, a senior from Bethesda, MD, is making the most of her downtime by picking up old hobbies.
"I've been cooking a lot," she said. "I've also just started playing 'Just Dance' again, and I'm very much obsessed."
Other Wildcats have also been creative.
"Since quarantine started I have so much more free time to paint and draw,"  said Ciara Tapanes, a senior from Northampton, Mass., "which is nice considering I was going to do Arts Intensive! I've also started cooking so much more and baking, mainly vegan desert recipes."
Linda Askenazi, a junior from Mexico City, has also kept busy. "Since quarantine started I told myself I was going to be productive and get stuff done," she said. "My promise to myself was that I'd practice violin and work out everyday, which I have mostly done. I go to virtual class and do homework, and I'm in Drawing and Advanced Photo so I've been editing and drawing a lot."
Linda also told The Willistonian how she's been enjoying the extra time with her family.
"Every night we do something as a family like a walk or cards or a board game or something," she said.
As for me? I've been teaching myself to play the ukulele and going on lots of walks around my neighborhood in Hamilton, Mass. While normal life at Williston is something I miss, it's nice to have time to try new things.
Witt Mann, my brother, and a sophomore at Hamilton-Wenham High School in Hamilton, told the The Willistonian he doesn't mind quarantine that much.
"Aside from not being able to see my friends, this whole quarantine thing hasn't be all that bad," he said. "I've been able to spend my time doing things I love."
Witt says his favorite thing to do is play XBox, but he also loves going for bike rides.
My step-mother, Lisa Mann, told us that the key to her sanity has been looking towards the future.
"I've been thinking a lot about vacations!" she said.
For me, an unexpected silver lining of social distancing is more time with my family.  I'll be off to college next year, and so this amount of time with them is a special thing. For many seniors, this may be one of the last times we spend this much interrupted time with our families. In these scary times, it's important to remember to cherish things and people we care about.