Stress, Pressure, and Standardized Tests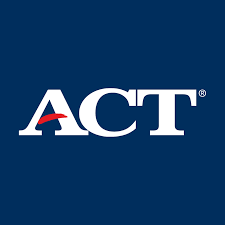 With the cancelations of standardized tests during the spring of 2020 due to Covid-19, many seniors are now scrambling to take the SATs and ACTs for the first time.
On a good note, virtually all colleges have gone test optional due to the limitations of testing opportunities. However, some seniors still feel that their college application isn't complete without a standardized test score.
Over the past summer, more and more colleges are announcing that they're going test optional for the first time. This includes top-tier colleges including the Ivy Leagues, Stanford, MIT, UCLA, UC Berkeley, Duke, University of Chicago, Northwestern, and Vanderbilt. Colleges have said that students are not at a disadvantage if they choose to not submit their scores.
Maddie Hamilton, a senior from Pepperell, Mass., took the standardized tests for the first time in the fall of senior year due to multiple cancelations in the spring and summer. She had different mindsets while taking the SAT and the ACT in September. "The ACT, I went into it more like don't stress. It doesn't matter anymore," she said. "However, I went into the SAT to try my hardest and even if it doesn't matter you should still try to do good."
Although she feels less stressed that most colleges are test optional, Maddie still has some concerns. "It's helpful, but its different for nursing programs," she said. "Most schools that are test optional originally still require the SAT and ACT scores." However some programs are looking at science grades and according to Maddie, "[It is] less obvious on who gets in and who doesn't."
Cora Webber, a senior from Johnston, Rhode Island, also took the SATs fall of senior year. She did prepare for the past tests, but ultimately for her, the best way to prepare was to actually take the full exam. "I felt most prepared going into the October one because August was the first time I had ever taken it," she said. "I knew what to expect on the second one I took."
She's happy that colleges have opted out of standardized tests because she believes the tests are subjective. "I feel like standardized testing is a hard way to get a student's full perspective," she said. "[It's] not the most fair way." Cora also thinks that it's great that most colleges are going test optional because it takes a lot of stress off of seniors.
Kate McDermott, a senior from Duxbury, Mass., had two of her tests canceled. She was not happy about that. "I was really frustrated because I do think the pandemic really screwed over our class," she said. "Because we had minimal opportunities to take the test, whereas all other grades had numerous opportunities for the spring and summer."
However, Kate does feel that colleges responded appropriately to the pandemic. She told The Willistonian, "I think that it was a fair choice for all schools given the lack of time. However, students still feel the need to submit because their application might get looked down upon."
Unlike others, Kate started preparing the SATs in the spring of her sophomore year. "I had a private counselor and I did work on my own, like practice books," she said.
Even though she started early, she was still deeply affected by the cancelations of tests. "I was stressed about the August SAT just because I felt like it was my last opportunity that I had to do well," she said. "I've been stressed for the past six months."
Kate is grateful, however, that Williston didn't cancel them. "I have a sister in my grade that isn't even allowed to take it because public schools canceled them," she said. "I'm fortunate that Williston didn't cancel them because I know that other places did."
Jisoo Hwang, a senior from Seoul, South Korea, was upset about the cancelation of tests. "I was really annoyed because I studied for the subject tests," she said. "I was going to take it right after the school year ended, which would've been an easy transition from AP Physics C and AP Chemistry."
Similar to what Kate said, Jisoo still feels pressured to submit her scores. She sighed, "I'm an international student and I'll be competing against [Koreans], so I feel like I should submit my scores."
Jisoo continued, "Most of my friends in Korea already got their SAT scores last year." She met with her tutor three times a week in the summer for two months to prepare for the August test.
Sara Johnson, a senior from Nantucket, Mass., felt the pressure of taking her first SATs while balancing her school work. "I was overwhelmed with the timing of it," she said. "I was doing school work and tutoring and it was just a lot."
Sara does not feel like colleges going test optional will make a big difference. "For me, the test optional policy doesn't affect me that much," she said. "It wasn't a make it or break it type of deal. It makes people less of a statistic, but it also makes everyone look very similar."