What Will the World's Most Popular Sport Look Like After Covid-19?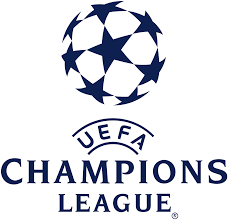 World soccer abruptly stopped this spring because of Covid-19. The question remains what will soccer, like the rest of the world, look like when it starts up again.
When Covid-19 struck Europe, The Union of Football Associations (UEFA) was contemplating whether or not to start Champions League. Each country is responsible in determining if their league is ready to start again and it will be a crucial decision whether they decide to resume or not.
Germany has been the first country to confirm that they will continue with their season as early as May 15. The Bundesliga (German Soccer league) has stated that the games will be behind closed doors and there will be very limited people in the stadiums.
Bayern Munich's captain, Manual Nuer, said in an ESPN interview "The eyes of Europe and all over the world will be on us."
People around the world, including Williston senior soccer player Martin Machon '20 thinks that Germany was too quick in making this decision.
"Managers or players or staff who could have been asymptomatic could have passed it to teammates or opponents would out knowing even without fan presence," Martin said. "The health of the players is the most important thing. because if players caught it they could have unintentionally given it to their families"
The only other league that gave an official response is La Liga (Spain League) and they have not announced when they might return. La Liga has made a mandatory test for all team and staff this May and were given the green light to start training on May 8.
What the world is waiting for most is the UEFA Champions League response on to when they can resume. Champions League is hosted once a year; the top four teams of many European leagues compete until there is one champion of Europe.
Mario Otago '20 youth player for D.C. United F.C. is anxious about this long wait because if Champions League does not resume this year, his team, Manchester City F.C., who have made it to the quarter finals this year, will not be able to participate in the next two years of Champions League because of a ban placed on the team.
"It would be nice for Champions League to return so my team will have a chance of winning," Mario, a senior at Northwood High School school in Maryland, said. "They have not won since 1969 and to be this close to be champions of Europe and have a potential cease to this will be heartbreaking"
Before UEFA Champions league postponed its tournament this year, there were two games played behind closed doors. PSG (Paris Saint German) played BVB Dortmund (Ballspiel-Verein Borussia) on March 11. The French and a German team played the first Champions League game in history behind closed doors.
The empty stadium was felt weird to players and fans as many saw on TV how quiet the stadium was. Soccer fans are a huge part of the game and without them the atmosphere and lack of support can impact the players. That didn't stop the thousands of PSG fans from crowding the outside the stadium and cheering when their team scored.