Amid Controversy, Saudi Arabia Opens to Tourists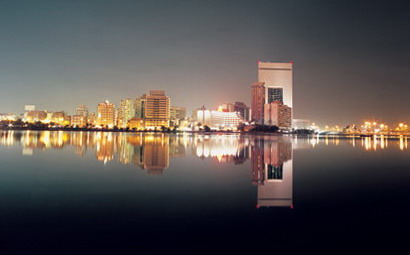 Saudi Arabia welcomed its first ever tourists this past September.
On September 27, 2019, Saudi Arabia officially allowed visitors to arrive on the basis of tourist visas (e-visas and visas on arrival) from over 49 countries, including citizens from Unites States, Japan, China, and many more.
Until recently, travelling to Saudi has been restrictive; the kingdom has only been allowing expatriate workers or people holding business visas. The country also allows religious pilgrims visiting sacred places like Mecca and Medina. One of the many reasons why Saudi did not allow tourists was to keep Mecca safe and protected.
"The Kingdom will also relax its strict dress requirement for female visitors, exempting them from wearing the otherwise obligatory head-to-toe robe, or Abaya, in public places and permitting them to travel without a male companion," stated Time. "Tourists will still be required to dress modestly and Mecca remains off-limits for non-Muslims."
Mecca is a sacred place for Muslims because it is where the Prophet Muhammed was born.
Mazin Hussein '21, has lived in Saudi Arabia but is originally from Sudan. He wrote in an email about the relationship between foreigners and Saudi Arabians.
"Living in an American-Arabian oil company for most of my life, I've realized that Saudis and foreigners do get along," Mazin said. "I can't say I did not see this coming. Still, I find it pretty crazy that Saudi Arabia, with its strict visa system and Islamic regulations, is opening its door to non-Muslims. I think its great for Saudi to experiment with tourism, it's a rich and productive system."
Mazin added. "Tourists will finally enjoyed such a disclosed part of the world. However as a Muslim, I guess it slightly phases me that Saudi is becoming more secular; it has always been the capital of Islam."
The new policy is being credited to Crown Prince Mohamed bin Salaman, who is trying to modernize the country, ultimately making Saudi Arabia less dependent on oil and hydrocarbons to further grow the country's economy.
The prince also recently allowed the entry of theaters in the country which were not present in Saudi Arabia from 1983 to 2018.
This change came forth through the Saudi Vision 2030 initiative, the plan of which is "to reduce the country's dependence on oil, diversify its economy, and develop public service sectors such as health, education, infrastructure, recreation and tourism," according to the HSBC website. Saudi Arabia has made other progressive changes. On June 24, the country passed a law allowing women to drive.
Mohamed Bin Salman became Crown Prince in the June of 2017. Throughout the time period of these three years he has brought changes that have, in many ways, improved the global image of the county.
However, he has also courted intense controversy. On November 16, 2018, it was reported in the New York Times that the Crown Prince was behind the killing of Jamal Khashoggi, a Saudi-born journalist who was found dead on October 2, 2018, shortly after entering the Istanbul embassy.
"The C.I.A. made the assessment based on the crown prince's control of Saudi Arabia, which is such that the killing would not have taken place without his approval," stated the New York Times. "And has buttressed its conclusion with two sets of crucial communications: intercepts of the crown prince's calls in the days before the killing, and calls by the kill team to a senior aide to the crown prince."
Amid this controversy, the country is making strong attempts to modernize.
I have lived in Saudi Arabia since I was nine years old. Looking back, there have been many changes that have modernized Saudi Arabia. For example, when I was young, women could not drive. Over holiday break, when my parents and I were on our way to the airport to drop me off, my mom noticed a woman driving and wasn't surprised. Little incidents like this would not have been possible if the country didn't slowly change to have more liberal views.
Leila Minkara was born in Detroit, and moved to Saudi Arabia when she was 11 years old. Her parents are from Lebanon but work in Saudi Arabia.
"They are making huge strides honestly," Leila said. "I have lived there only for a few years and during that time it is easy to tell what differences are being made. Like during that time my mom got her driver's license which before would have never happened."
The best part about my winter break is how my aunt and cousin came to visit my family through the tourist visa, which, again would not have even been imaginable when I was nine. The fact that my family members could visit our house and spend time with us in Saudi Arabia showcased the efforts of the country's new initiative.
My aunt told me that Saudi Arabia was so much different from what the media portrayed the country to be. Both my aunt and cousin found the country to be fascinating  and full of culture.
Rayyan Al Romaih, a junior from Saudi Arabia, emailed The Willistonian about the rapid changes  the country has been going through in the recent years. He also shared some opinions and perspectives of the citizens living in the country.
"Society has changed by breaking many old social and cultural norms, shocking everyone. Many things that were 'prohibited' or 'taboo' before are now acceptable and even encouraged," he stated. "Most of the people are happy with these changes but some of the more traditional are finding it hard to adjust."
Rayyan added, "As a young Saudi living through this time period, I am amazed to see all the historical changes that have occurred in the past 10 years. For example, gender equality in the country is becoming better; recently Saudi was designated as the top reformer by the World Bank in their Women, Business and the Law Report for 2020."
He further explained: "Saudi Arabia has become a lot more fun to live in; we have cinemas, concerts, theatres and festivals. Also, there is a big push to promote the arts among the youth."
Rayyan was proud of how far the country has come.
"As a Saudi, I would love to show the world what my country has to offer and introduce them to our culture; the more people visit, the deeper their understanding, the more connected we will be."