Quick Burst of Heat Gets Students Psyched for Spring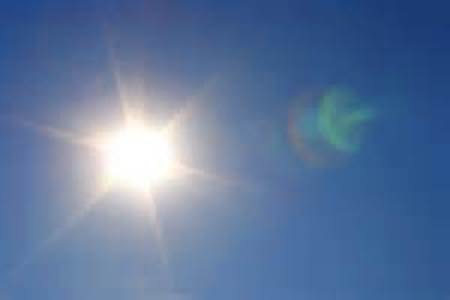 The Williston Northampton School was surprised by a warm rush of weather on Wednesday January 21, 2018. Students from all grades took advantage of the break from the cold and grey weather we have been having.
"It reminded me of spring weather with everyone out on campus doing things outside, and spring is my favorite time of the year," stated Jack Phelan '18.
The 70 degree weather did bring many more students outside for the day. For the first time in a while, students wore shorts to school. Even after classes everyone seemed cheerful and happy, according to Bryan Soder '18.
"It has been so rainy, and the warm weather and sun made me happy," stated Bryan. He added that despite the heat, his Alpine Team was still able to head up to the mountain and have a ski race.
Students were even able to spend some time on the turf after school as the sun was so bright, the temperature was so warm, and the breeze was calm and cool.
Two afternoon activities were able to practice outdoors. Athletic Performance groups turned their last speed day of the winter into a modified competitive game of soccer, while the wrestling team dragged the wrestling mats out to the turf and spent most of the afternoon wrestling out in the sun.
Many other students prepared for their spring sports, playing lacrosse and baseball; others chose to to relax and enjoy the sun.
Overall it was a great taste of the springtime weather. Jake Durocher '18 said it made him excited for spring.
"It really made me look forward to golf season and hanging out on the quad with my friends for out last trimester at Williston," Jake said.
Although the weather only lasted for a stretch of two days, and it rained and snowed the following day, many students were thankful for the time they received in the sun, and are now really looking forward to spring.