Panama Papers Journalist Murdered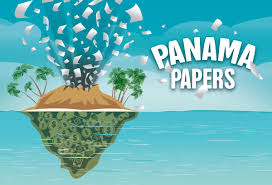 Hang on for a minute...we're trying to find some more stories you might like.
The journalist that first brought the Panama Papers to light has been murdered.
Daphne Galizia, the lead journalist in exposing the corruption behind the Panama Papers, was assassinated in Malta on Dec. 6. The criminal or criminals used a remote bomb to detonate her car while she was still inside.
No individuals or groups have come forward claiming the attack.
To understand this devastating loss, we must first dive into what the Panama Papers are, and why they wrought such violence upon the person who exposed them.
The Panama Papers are 11.5 million leaked documents that detail financial and attorney–client information for more than 214,488 offshore entities. They held the names of several high ranking officials in governments around the world, who did business with a Panama-based law firm Mossack Fonseca, which specialized in selling offshore equities, according to the New York Times
The law firm was a front for wealthy businesspeople to hide their assets and avoid taxes. Senior Max Livingston believes this practice amounts, plain and simple, to corruption.
"People need to be aware of the corruption that goes on with the higher ups of society" senior Max said, "these corporate [jerks] think they can do whatever they want and get away with it, and it sickens me."
The Papers were originally released on May 9, 2016 by The International Consortium of Investigative Journalists (ICIJ), who acquired the information from Galizia, who was acting as a whistleblower of sorts, according to The Guardian. Since then several accounts of legal action have taken place against those involved, such as the now former Prime Minister of Pakistan, Nawaz Sharif.
Obviously the people involved did not take kindly to their acts of corruption being brought to light. Accusations have arisen that the assassination of Galizia was ordered by someone involved heavily with the Papers.
"I think it's just too obvious," post-graduate Braeden Heald said. "No terrorist organization steps forward to claim responsibility? That seems odd, almost as if someone doesn't want to be discovered. It's clear that someone in a position of political power had planned this."
While the true cause behind the assassination remains unknown, ten individuals are in custody and have been charged with the murder of Galizia. One of these individuals, George Digeorgio, is alleged to have sent the text message that detonated the bomb from a boat out in the Mediterranean Sea. The criminals are awaiting trial in Malta.
"The punishment against these criminals should be just as harsh as what they did to that journalist," junior Greg Iverson said. "There is no excuse for those who carried this out, and even less for those that ordered it."