Ostberg and Cruz: Two D1 Catchers Among Talented Senior Class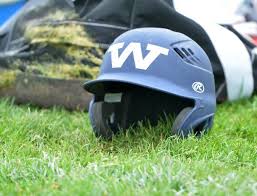 When Williston Baseball catcher Erik Ostberg first got the news at the end of last baseball season that Anthony Cruz, another top-notch catcher, would be coming to Williston for the 2014 baseball season, he admits, "I was kind of bummed out, just because senior year, [to] have [to have] another quality catcher around to split time with." But Ostberg, the 2013 Cleary Division Player of the Year of the Western New England Prep Baseball League, wouldn't let his personal interests come before those of the team he captains. Williston Baseball Head Coach Matt Sawyer says, "[Erik] is such a great team player and he wants what's best for the team."
Both Ostberg and Cruz committed to play Division 1 baseball before their final year of high school. Ostberg, who has been playing baseball at the varsity level since Freshman year, will be a Red Hawk at Hartford University next year. Cruz, a post-graduate, previously at Burlington (Mass.) High School, will be playing at Quinnipiac University.
Since both Ostberg, who batted .500 last season, and Cruz are such tremendous hitters, Coach Sawyer will have them in the lineup every game. But what position will one play while the other catches? Coach Sawyer says he sees Cruz mainly playing second base and shortstop, while Ostberg will see time at second and third base. Because catching is such a physically demanding position, both players agree splitting time is the best option. Cruz says, "Since sophomore year, I've been catching the majority of the games, so [it's] a good thing that I could catch half the games, still get some good work in, but not have that much stress on my knees."
Before Cruz began his senior year at Burlington, he already knew he would be doing a post-graduate year. "I needed an extra year for baseball, to actually commit to a school and get better [college] offers." Coincidentally, Coach Sawyer's sister was Cruz's acting teacher at Burlington, so Cruz said she recommended that he seriously consider Williston for his final year of high school.
Although Cruz knew Ostberg was already at Williston and played catcher, he says that didn't turn him away from becoming a Wildcat. "As much as it seemed it would be a turnoff, I felt it was a good thing…I felt this baseball team would suit me the best. Even though Erik's here, and he's another D1 catcher, I felt that me and him could put together a great run and hopefully win a championship."
Ostberg and Cruz headline a talented team that includes three other seniors who will be playing baseball at the college level. Ostberg says, "We have the best team in my four years here, by far…We're a deep team, a lot of seniors, a lot of talent."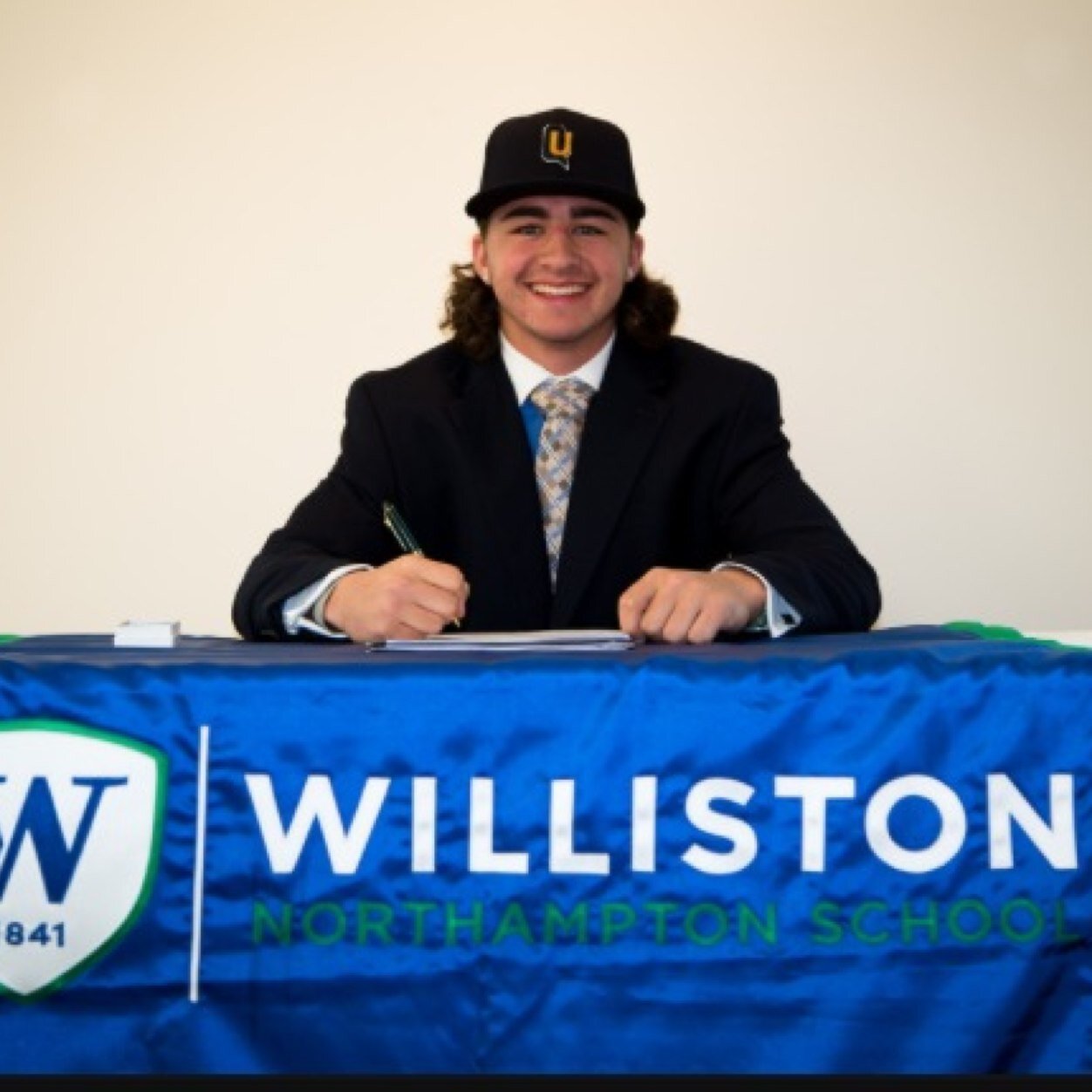 Senior pitcher Adam Krol has committed to St. Anselm College (DII) and will be the leader of the team's pitching staff. Krol struck out 47 batters in 38 innings last season. Ostberg and Krol are close friends off the field, which contributes to their success as a pitcher-catcher duo on the diamond. Coach Sawyer says, "What's great about those guys is that they're very competitive and they know each other so well that, in terms of calling a game…they have a pretty good idea of how to attack hitters and they know each other so well that I know in between innings they will be talking about [game strategy]."
Senior Ledell Robinson will be playing both baseball and football next year at Trinity College (DIII) and is Williston's starting centerfielder. Robinson led the 2013 team in stolen bases (9).
First baseman Mikey Thomson, who batted .388 last season, has decided to play to at Clark University (DIII). And senior J.D. Askin, who led the team in at-bats last season and batted .365, will play at Oberlin College (DIII) next year.
"For me, I think this is the team that has the most college baseball players on it at one time, so that's really exciting," says Sawyer.
These key players make up most of the team's batting lineup. Junior Jack Gethings, who Coach Sawyer says will be the team's starting shortstop (and occasional pitcher), will bat leadoff. He will be followed by the powerful duo of Ostberg and Cruz. Batting fourth will be Robinson, who as Coach Sawyer notes, is not the traditional swing-for-the-fences cleanup hitter. Robinson, who consistently gets on base (.433 OBA last season) and can do damage on the base-paths seems more like a leadoff hitter. Coach Sawyer is placing him 4th in the lineup with the hope that "with [Ostberg and Cruz's] ability to clear the bases," Robinson will be in position to "start things over again." He will be followed by Thomson and then Askin, who Coach Sawyer believes will be one of the best six-hole hitters in the league.
Williston Baseball has made the playoffs each of the past seven seasons. In 2013, the team had an 8-6 regular season record, but was knocked out of the playoffs in the first round in 2013. When Ostberg was asked what the team's goals are for this season, he replied instantaneously, "Win a championship!"
About the upcoming season, Coach Sawyer says, "[The team has so many] guys that love the game, work hard at the game, like Erik and Anthony, just really good team players, who are not just looking for their own stats, but are looking to contribute to team wins. As a coach, it's really exciting."