New Bill Allows College Athletes to Receive Endorsement Money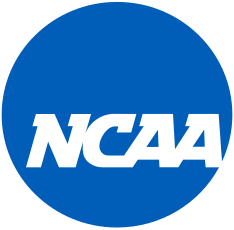 Colleges in California may see a big increase in applicants applying to play sports now that, for the first time, there's some money in it.
On September 30, California Governor Gavin Newsom passed a bill enabling all athletes enrolled in California schools to be able to make money off of their endorsement deals, according to the Office of the Governor.
Previously, it was deemed illegal for athletes to receive any money. In recent history, there have been many cases of athletes getting illegally paid; most recently, the Arizona basketball staff has been accused of paying players to sign with their school.
The new law, SB 206, will take effect in 2023, and, according to the New York Times. Under this measure, thousands of college athletes will be able to endorse products from major international companies such as Nike and Adidas.
The NCAA and the Pacific 12 Athletic Conference both lobbied against this measure.
The Pac 12, which includes four California-based teams, stated that the law would "lead to the professionalism of college sports and many unintended consequences."
Other big name schools such as Stanford, University of California, and the University of Southern California also lobbied against it. If teams are deemed ineligible to compete by the NCAA, many school teams, both men and women, wouldn't be able to play in the NCAA tournaments for their sports, costing their school millions of dollars in revenue and broadcasting.
Ben Farmer, the Head Coach of the Boys Varsity Basketball team, said the new law is going to shake things in the NCAA.
"I like it," Farmer said. "I think for a really long time, these colleges have been making millions of dollars off of their athletic teams and the coach and people involved are the only ones who have been reaping awards."
Farmer thinks that money shouldn't just line the coaches' pockets. "I don't think that all the major schools that are generating the money should keep it all for themselves," he said. "I think the kids should get paid. I think its really gonna force the NCAA to rethink the platform and others will follow. It's gonna rock the NCAA."
Williston running back Cal Messina agrees. "I think that's a good idea, in think they work super hard and make a lot of money for schools, so they deserve to get a little something back. NCAA makes so much money off of players."
Wol Maiwen, a post grad basketball player, said that if he was being pursued by schools in California, this would impact his decision.
"If I could to a high level school where I [could] potentially get in front of those endorsement companies I would," Wol said.
Martin Laham, a post grad receiver on the football team, sees things differently.
"I think that the scholarships are enough," Martin said. "[Athletes] go to school for free, and they don't have any debt coming out of school."