Ms. Valine's Decades of Dedication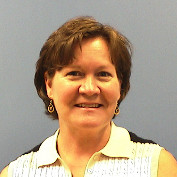 Hang on for a minute...we're trying to find some more stories you might like.
It's safe to say there is no Williston student who does not know Mrs. Meg Valine. Valine is the director of all Williston's international programs, a dean on duty, an advisor, and the teacher for the Advanced ELL class. Her enthusiasm and dedication towards the job, and the 20 years she's spent here, has directly impacted Williston students in many ways.
Valine started as a part of the Communication Office and worked on writing and editing responsibilities for around four years. She then joined the College Counseling team for 11 years, a position that allowed her to utilize her skills from her graduate programs in psychology and management.
"After that 11 years, I was trying to figure out what my next area would be," said Valine. "I wanted to stay with something related to student services. So, I stepped away from Williston a little bit and worked on Smith College's campuses until four years ago, when Mr. Hill invited me back to direct the international programs at Williston."
Williston's international programs include many parts,  from the Student Orientation and Mentor Program to the Willy Worlds and Cultural Diversity Events. "I think this is such an exciting position for several reasons," Valine told The Willistonian. "One is because I get to know such a diverse group of students. Currently, we have 28 countries on campus. And I get to know a bit about every student, which is fascinating to me."
"I like leading a program and having the chance to be creative," Valine added. "I like thinking out of the box and not doing the same things over and over again."
Besides continuing traditional programs such as the Willy Worlds, Valine invested several new ideas, such as the International Music Night and the Speech Lab Tutors. The International Music Night was held for the first time last year during winter trimester; students from different countries performed diverse music using various music instruments.
The Speech Lab Tutors is a selective program aiming to enhance new international students' English speaking skills.
Valine said, "There are always things we can do, and there are always things we can do differently. As time and energy allows for me, and students' interest and participation allow, we move forward and try to do better every year."
In her job as the director of International Program, Valine is fully aware of the challenges new students might face in a new environment, such as homesickness. "Feeling homesick is a natural response," said Valine. "And I would say it's not only that our international students are feeling it, but also our domestic students if they are boarding."
Valine continued: "My biggest suggestions are to keep busy, to get to know a few people and do things with them, no matter whether you are initiating or being invited to, to dig into your classes, and to work towards feeling that Williston is becoming your second home."
Momoka Oda 18' has been in Valine's advisory for two years. She said: "Mrs. Valine cares a lot about international students and that is something we should appreciate. To me, she is one of the most caring advisors."