Mrs. Ram Says "Au Revoir, Adios" to Campus Career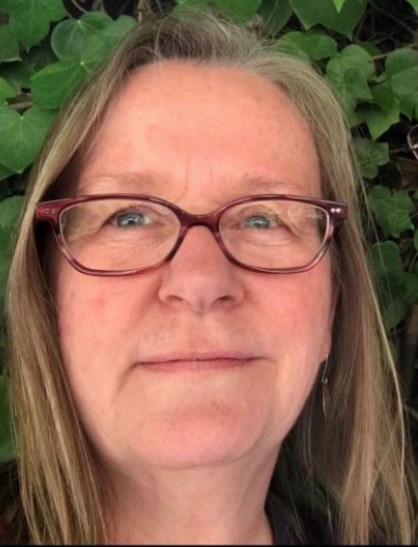 Mrs. Karen Ram is retiring this year, but not without leaving a wonderful linguistic legacy.
Originally from Milford, Mass., Ram attended Milford High School, graduated from Assumption College with her undergraduate degree in French, and then earned a graduate degree in Spanish from the University of Massachusetts.
Ram has been apart of Williston's faculty for 23 years. During these two decades, Ram has carved her place into Williston as a French and Spanish teacher, as well as part of the Spanish Outreach program, Department Chair, Assistant JV Field Hockey coach, and trusted timer of field hockey, girls and boys ice hockey, and girls lacrosse. On top of that, she has also been an Advisor of Arete and Amnesty International, and a member of the faculty Cum Laude group.
With all of these titles and positions under her belt, Mrs. Ram decided that Williston was the school for her 23 years ago due to the kind of community Williston provided.
"Just like now, Williston was a friendly and welcoming community" she said. "I liked the vibe of the campus when I came for my interview … the size of the school and make- up of the student body were appealing to me."
Before working at Williston, Ram had worked at Stoneleigh-Burnham, an all girls school in Greenfield, Mass., for nine years, but left when she wanted to teach in a co-ed environment again.
"I also wanted to have more faculty colleagues," she said.
Ram's characteristic humor and ease came through in describing her decision to retire.
"I LOVE teaching and working with young people," she wrote in an email. "As some of my colleagues and students know, I love vacation more!"
In terms of retirement plans, she is excited to be able to spend more time with her also very famous grandson, Theo, and is planning on travelling in the future with her husband, David, who is also retiring this year.
"I don't have specific plans," she said. "We will do some travelling in the U.S. and Europe. I would like to visit South American some day." She is also very excited to be spending time with Theo, and says that "my husband suggested that I teach Theo French and Spanish. We shall see!"
Although there are exciting plans in the future for her, Ram is also sad about leaving behind Williston.
"I will miss meeting so many new people (students and faculty colleagues) at once at the end of August and beginning of September," she explained. "I will miss my current students and advisees. [And] I will miss my faculty colleagues, especially my language department colleagues."
Sue Michalski, a French teacher and colleague of Ram's, recalls their trip to France together and how she's impacted her life. Ram had received an instructorship position to teach French I during the fall of that year, and decided to join Michalski and her daughters, Sofia '22 and Stella '25, on their trip to immerse herself in the French culture and language.
"My kids spent countless hours playing silly games with her; her patience is unmatched!" Michalski said. "She reminded me regularly that summer to breathe and enjoy the simple moments in life and parenting, no matter how imperfect they might sometimes be."
"She has been a constant presence in my time at Williston, a mentor and friend," Michalski continued. "She is an extraordinarily thoughtful, smart teacher, an unparalleled advisor, a voice for reason in all things, and an wonderful human being. I will miss her."
Nat Simpson, a Spanish teacher and colleague of Ram's, described his favorite qualities of the beloved teacher and advisor.
In terms of first impressions, Simpson said, "My first impressions of her were energetic and welcoming." As for his favorite qualities, he said he admires "her commitment to giving her students the best possible curriculum, instruction, and assessment."
Overall, he described Ram as an "Attentive listener because she listens without interrupting you, candid because she doesn't always say what you want to hear, instead she tells you what she feels is honest, and fair because she bases her opinion and input on sound reason rooted in her experiences."
Brie Banas '20, from San Jose, Calif. is a current student and advisee of Ram's. She has firsthand experience with Ram's passion for education and helping students.
"Mrs. Ram is an incredible teacher and an even better advisor," Brie said. "Her dedication is apparent every day and her passion for teaching is clear in the way she understands her students and works to create a classroom environment where everyone can thrive."
"As her advisee I can say that not only does she make incredible pumpkin cheesecake bread, she is always there for a chat in the dining hall or a walk around campus when you need her most," Brie said. "She has added endlessly to the support and love I have come to expect and cherish from the Williston community."
Noel Livingston '20 from Westerly, R.I. is a former student and current advisee of Ram's. Noel recalls her time in the classroom with Ram and her infectious humor that makes all of her students laugh.
"In class she would always crack me up by making a whip noise when she wanted us to focus," Noel said, "and she would slap on her hand three times when we were misbehaving. It's something that I have started doing with my friends."
Ram was also Noel's dorm parent for a portion of this year, but left the position to another dorm parent in training to give her more experience.
"When she left the dorm this year I got really sad because she helped me through a tough time," Noel explained, "and I was going to miss her presence in the dorm and the conversations we would have."
"Seeing her around campus these past years always brightened my day. I am so thankful to have been engaged with her in the classroom, the dorm, and now in her advisory," Noel continued.
Upon asking if there was any message or "last words" Ram would like to say to the Williston community, she offered this:
"Carpe diem, even during the school year!  Don't fret too much about your grades! I know, easy for me to say because I don't have to worry about them. Know that great things await you, regardless of your grades!"
View Comments (2)