Ms. Jenkins Joins English Faculty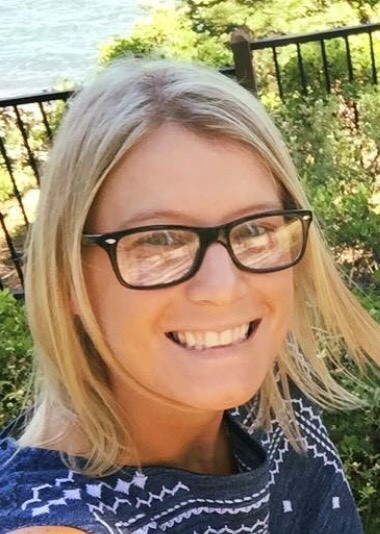 If it wasn't for Ashley Jenkins' golden doodle, you'd mistake her for a student. As a new teacher this year, Jenkins brings sunshine, her warm attitude–and her fluffy dog–to Williston's English department.
Jenkins comes from Jupiter, Florida, where she taught at The Pine School. Although she loved her old school, Jenkins decided to try something new this year. When she stepped onto Williston's campus for the first time, She immediately felt a strong attraction.
"When I walked on Williston campus it had a great energy and  felt like home," she said, "The first time I stepped on campus, everyone was so friendly."
Less than 24 hours after getting the call for an interview, Jenkins was in the air flying to Williston. She had to be back in Florida in time for her other school's graduation, where she was a speaker. During the interview, she talked to Mr. Valine and Mrs. Sawyer, both of whom were very understanding of her unusual situation.
"Everyone here was willing to help and everyone was so genuine," She remarked. "You don't find that in too many places."
Jerkins' warm attitude toward her students shows throughout the classroom.
Junior Reilly Gulz said, "She tries to include everyone and enjoys working with all of the students in class." He added, "she connects well with her students and wants to get to know them."
Jenkins loves when she can give back to her students.
"There's nothing more satisfying than your past students coming back to share memories with you," she said. "I love being a part of each of my students' journey and experiencing their achievements like college acceptance."
Jenkins makes it so she can be a part of her students' lives. She values speaking to former students, something she finds to be the most rewarding part of her job.
"Those lasting relationships are what make me fulfilled," she said.
Jenkins can also be seen outside of the classroom walking her one-year-old Goldendoodle, Chance.