Los Angeles City Council Members Resign After Racist Remarks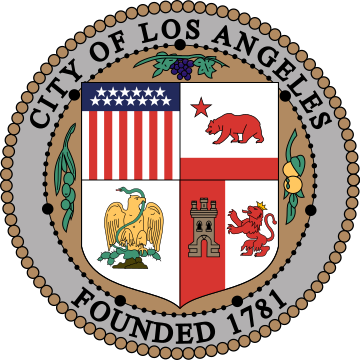 Los Angeles residents are reeling from an incident involving several members of the City Council making racist remarks in a recently leaked audio recording.
The Los Angeles City Council has been under fire in recent days, after it was exposed that three members of the council had been recorded making racist comments about the adopted son of another councilmember, who is Black. After facing mounting pressure from the city, all three of the members involved have resigned.
While the councilmembers' resignations mean they will not be seen at City Hall in the coming weeks, the controversy and outrage they caused will undoubtedly continue to loom large as the city grapples with the issues that the incident has unearthed.
Several weeks ago, several newspapers obtained a recording of three City Councilors, Gil Cedillo, Kevin de León, and Council President Nury Martinez, all of whom are of Hispanic descent, discussing one of their fellow councilmembers, Mike Bonin, as well as his son, during a dispute over new district changes in the city. Although it is unclear who leaked the recording, it was originally obtained by The Los Angeles Times, before it was picked up by several other sources and made public. The recording is believed to be from October 2021.
In the recording, city councilors can be heard making disparaging comments about Mike Bonin and his son, as well as other groups they believed were threatening their chances of reelection.
At one point in the tape, Martinez complains that Bonin is "raising [his son] like a little white kid," and tells others in the conversation, "this kid needs a beatdown. Let me take him around the corner and then I'll bring him back." These remarks are just several in a slew of attacks and insults in the recording, which is more than an hour long.
With a population of nearly four million, Los Angeles, the second-largest city in the United States, is very ethnically diverse, with 50% of Los Angeles County residents identifying as Latino or Hispanic, and nearly 8% as Black or African American, according to Census.gov. This recent scandal adds to many examples of racial tension within government bodies, revealing a complex dynamic between African Americans and Latinos in one of the country's major metropolises.
While there are multiple possible explanations for the spiteful attacks against Bonin and his son, some have pointed to the fact that the councilmembers believed Bonin was not doing enough for Latinos, as the recording makes clear. "Mike Bonin won't f***ing ever say a peep about Latinos. He'll never say a f***ing word about us," Kevin de León said in an expletive-laced segment of the recorded conversation.
In addition, some believe that the councilmembers were hoping to undermine other members of the City Council, including Bonin, in order to help themselves in the redistricting process, as there were district changes planned to take place just weeks after the time of the conversation. One of the individuals in the conversation, Ron Herrera, President of the Los Angeles County Federation of Labor, can be heard speaking about helping the councilmembers win reelection, telling them, "I get what we have to do … just massage to create districts that benefit you all."
After the recording was leaked outrage and anger quickly swept the city, with scores of protesters filling City Hall. During a speech reacting to the incident, Bonin expressed his sadness and anger over the comments made about him and his family and recognized the emotions many L.A. residents are feeling in light of revelations about what councilmembers had been saying behind closed doors.
"I am still trying to wrap my head around this," Bonin, who was visibly emotional during his speech, said. "My husband and I are both raw and angry and heartbroken and sick for our family and for Los Angeles … I am reeling from the revelations of what these people said. It gave a beatdown to the heart and soul of the city."
Bonin also touched on calls for him to forgive the councilmembers in the recording, something has a strong opinion on.
"Let me be clear, people should not ask me for forgiveness, because I can't forgive them, because it's not my prerogative," Bonin said. [It is the] prerogative of a boy who is too young to really understand what the hell is going on. When he's older, maybe when he's in high school, you can seek his forgiveness. In the meantime, people that love him are gonna try to help him understand, when a schoolmate says something, or a well-meaning stranger approach on the street to say how horrified they are by what happened."
Leave a Comment