Kanye's Antisemitic Comments are Permanently Ruining His Public Image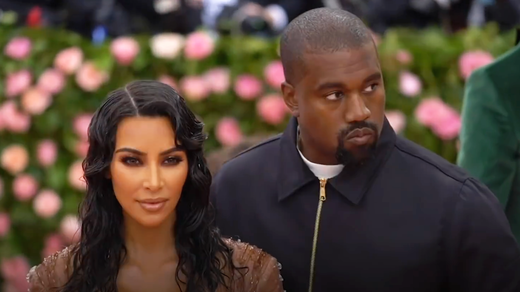 Ye, formerly known as Kanye West, has made some wild statements with minimal repercussions throughout his career, but his most recent tirade may have been the final straw.
On October 3, West donned a "White Lives Matter" shirt alongside conservative talking head, Candace Owens, a commentator on the The Daily Wire. On October 8, West tweeted, "I'm a bit sleepy tonight but when I wake up, I'm going death con 3 on Jewish people."
He also talked about his pro-life beliefs in a recent interview with Fox's Tucker Carlson. These recent actions have resulted in lots of repercussions for West. Adidas and Balenciaga both cut ties with him and athletes like Los Angeles Rams defensive tackle Aaron Donald and Boston Celtics star Jaylen Brown have broken off from DONDA Sports, West's sports agency.
West is among the most popular and successful producers and recording artists in the world with 21 Grammy awards, 50 million monthly listeners on Spotify, and 84 platinum singles. His music has always been loved and listened to by many.
He has also gained many enemies with his actions as a person. He released a song, "Famous," containing sexually explicit lines about Taylor Swift; he openly supported Donald Trump during the 2016 election; he claimed that slavery was "a choice" during an interview with TMZ in 2018. Throughout these controversies, West has maintained his general popular standing and all his brand deals. After recent events however, a shift is becoming apparent.
Post-Graduate, Noah Kooistra, has had a love hate relationship with West for a long time.
"Kanye West was one of my favorite artists ever; I would've called him a top three favorite artist ever for me," Noah said, "but now it's getting to the point where I can't listen to his music anymore and whenever it comes on I just get mad and skip it."
Noah also made some changes to his room décor as a result of West's actions, including reassessing the Kanye West poster he had on the wall.
"It's off the wall. I ripped it to shreds, I threw it in the trash can, I threw it in another trash can, and I took it to the dump," he said.
"DONDA" was an album released in 2021. The album was named after West's mother who died in 2007 as a result of a botched plastic surgery.
As a Jew, Noah feels directly impacted by West's antisemitic statements. West's words remind Noah of what his ancestors went through during the Holocaust, and he is angered at the fact that someone whose art he has enjoyed so much would threaten the same on him and fellow Jews.
Senior Adam Shatz, who is also Jewish, has a complicated relationship with the rapper as well.
"Kanye West is my favorite artist, however, recently, he has expressed some rather extreme antisemitic views," Adam said, "However, you cannot deny the fact that he is a lyrical genius."
Senior Hana Naughton's description of West conflicts with that of Adam's.
"I think he's mislabeled as a genius," she said, "I mean he has some good songs, but it's not justifiable considering what he says."
Senior Connor Queenin, who makes music himself, has seen West as his biggest influence in that endeavor for the past six years. Connor has been vocal about his appreciation of West's music. Friends of Connor have described his love for West's music as "Strong and undeniable." While Connor is very disappointed by West's recent actions, he still feels able to listen to his music.
"I feel like I can separate the art from the artist," he said. "I'm not saying it hits the same, but if someone's your top influence, your favorite artist, your favorite rapper, your favorite everything when it comes to music, it's hard to just stop listening to him."
West's fans are all very hurt to have such a negative connotation over their favorite music. As are they by the hurtful comments he has made. The worst of the damage however may not come from West himself. Senior and vocal hater of West, Pippa Berry, is most worried about the reaction of some people to his statements.
"He forgets how big his platform is," she said. "The fact that actual white supremacists are saying they agree with Kanye West is so terrible for the groups he is targeting."
Recently, a group of white supremacists hung a "Kanye West was right" sign over a Los Angeles freeway. The hateful rhetoric West is spewing has spread beyond social media. People attempting to navigate their everyday lives are having this hate shoved in their face by those who West is enabling, and those who once supported him are taking note.
Leave a Comment