J. Cole Addresses Stereotypes, Addiction in New Album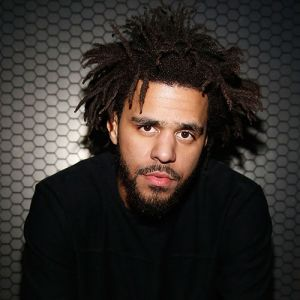 Hang on for a minute...we're trying to find some more stories you might like.
American Hip-Hop Artist Jermaine Cole, who goes by his stage name J. Cole, has, after almost two years, finally released his newest album, K.O.D., on April 20.
J. Cole's last release was 4 Your Eyes Only, which came out in December 9, 2016 and was nominated for numerous awards, including BET Hip Hop Award for Best Album of the Year, Billboard Music Award for Top Rap Album, and BET Award for Album of the Year. It ended up going platinum in four months (a total of one million album sales) and became his fourth platinum album, this time he didn't have anyone featured.
Songs like Neighbors and Déjà Vu  were highlights, and addressed racial stereotypes and love stories, notably about how he met his wife and what he felt when his daughter was born.
Unlike the new era of rap, run by artists like Lil Uzi Vert, Migos, and 6ix9ine who frequently traffic in shallow lyrics and the glorification of violence and drugs, J. Cole distinguishes his songs by addressing social issues like racial stereotypes, addiction, infidelity, and injustice in American society.
Many of his songs feature boom bap, jazz interludes, and curious combinations of techno and trap type beats, something atypical for Cole.
In a popular song on the new album, "1985 – Intro to 'The Fall Off'", Cole address's 17-year-old SoundCloud rapper Lil Pump, who made a song, "J. Cole Diss," stating his hatred for J. Cole. Instead of aggressively rapping back, Cole raps about being the same way at that age and offers guidance:
"I must say, by your songs I'm unimpressed, hey
But I love to see a Black man get paid
And plus, you havin' fun and I respect that
But have you ever thought about your impact?"
"Wow you get so much props. You diss a 17-year-old. Lame," responded Pump
My personal opinion is somewhat different. J. Cole has always been a lyrical artist and at first I did not like this new album because he strayed away from his previous style. After giving it a couple runthroughs, it grew on me. Cole's overall message is what is important here.
He talks about his struggle with addiction and explains to people that it isn't cool to glorify these things. I do not view the song "1985 – The Intro to "The Fall Off'" as a "diss" song but more as just a measured response. Lil Pump's response makes it clear that some people, including artists within the rap industry, will not see the message J .Cole is trying to convey and present to this generation.