Iranian Government Faces World Pressure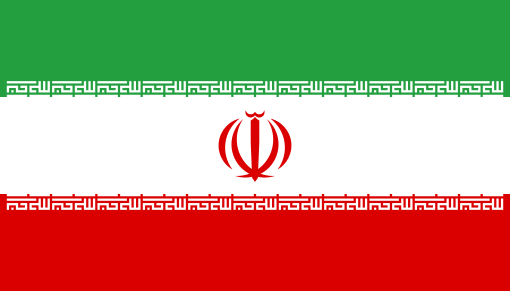 The Iranian government is facing harsh scrutiny from around the world after it announced that several anti-government protesters in the country will receive the death sentence.
World leaders, diplomats, and celebrities the world over have recently called out the Iranian government for its treatment of protesters involved in several major rallies and demonstrations. Of the many protesters, some have been sentenced to death and others to many years in prison.
Iran has been embroiled in major national conflict in the past weeks after protests erupted in response to the death of 22-year-old Mahsa Amini, a woman who was arrested by the Iranian Guidance Patrol for not wearing a hijab in accordance with the government's strict standards. Although it has not been confirmed, some have speculated that Amini's death, which occurred just three days after her arrest on September 18, was caused by a beating by the security forces that held her in custody following the arrest.
Iran has long faced criticism for its treatment of women and enforcement of fundamentalist Muslim regulations, including the requirement for all women to wear a veil and must dress according to Islamic commandments. Iranian law states that "anyone who explicitly violates any religious taboo in public" should be imprisoned for up to two months, or flogged with 74 lashes, according to ABC News.
This harsh treatment has intensified during the reign of Ayatollah Ali Khamenei, Iran's Supreme Leader since 1989. The highest-ranking official in Iran, Khamenei has faced pressure from protesters to step down, while some have called for an overthrow of the Islamic Republic that he leads altogether.
Questions have also arisen about Iran's use of the death penalty in general circumstances. Iran puts more people to death than nearly any other nation, a fact that has been exposed in light of the recent issuances of the death penalty for protesters.
"The Islamic Republic of Iran has been the leading global executioner per capita for years," said Gissou Nia, a lawyer and the director of the Strategic Litigation Project, a group that works to prevent human rights violations.
"The death penalty is not issued in line with the provisions under international law, [nor] the obligations that the Islamic Republic of Iran is bound to," Nia explained. "[Someone] can get the death penalty for widespread moral corruption and offenses, and that can include crimes like adultery [and] same-sex relations … so the way that the Islamic Republic meets out the death sentence is not in accordance with international standards."
Although Iran security forces' treatment of protesters and civilians in the recent weeks of political unrest has often been violent, Nia says, it is not the first time that Iranian protesters have been killed at the hands of the government they acting in opposition to.
"What we know is that these state security forces often [use] heavy-handed [methods] of crowd control," Nia said. "Back in November 2019 when there was widespread protest across the country, the state security forces killed hundreds if not thousands of protesters within the span of a few days—I think some of the violence that we'd seen in November 2019 has not necessarily been repeated at scale in such a short space of time."
Despite this, the current string of protests could lead to many more fatalities.
"What we're seeing now, though, is that the authorities are getting increasingly frustrated with their inability to stop the protests, … so I think unfortunately I think we're going to be seeing a lot more heavy-handed tools and tactics to try to control this, as well as issuances of death sentences to protesters that are currently in custody," Nia said.
Many around the world, especially in Western nations, have watched the current protests and the treatment of protesters with horror, but some say they see this moment as a positive turning point for Iran.
"It's really sad to see what is happening to them, but I am so proud, and I am so embarrassed that people in my generation didn't do anything for these girls. They are changing the lives of their children and grandchildren—it's not all about them," said one woman who grew up in Iran and now lives in the United States.
Another woman native to Iran but who now lives in the United States is hopeful about the change these protests could create in the future.
"It's heart-wrenching to watch [the protesters] go through what they are doing, but they realize that tomorrow is a better day if they are free."
Leave a Comment