Introducing: Your Weekly Wrong Horoscope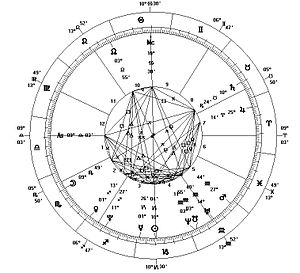 Everyone loves horoscopes, right? We here at The Willistonian sometimes cover the important and pressing news of the day using only diligent reporting and research and multiple fact-checked sources. But just as often we choose what to write based entirely on the pseudoscience of celestial observation and planetary alignment.
So as a service to you, here is the first edition of "Weekly Wrong Horoscopes." This week's column is written by ardent astrology aficionado Devon Morgan '21. Enjoy!
Aries (March 20 – April 19): You really need to chill out. Please, just take a walk on the bike path, take a deep breath, let out your anger, sanitize your hands.
Taurus (April 20 – May 20): If you're a little sad, it's okay. It happens. The beginning of 2021 will be full of good fortune. Your luck is turning around. Can you see it? It's turning around, right over there.
Gemini (May 21 – June 20): New year, new you. No, but like seriously, change.
Cancer (June 21 – July 22): Stop listening to Frank Ocean, and start being frank with your emotions. [See: Gemini.]
Leo (July 23 – August 22): Whatever you're going through right now, you'll get through it and have a clear mind for the second half of 2023.
Virgo (August 23 – September 22): Your 2020 was colorful and creative, setting your 2021 up for "Virgo Zone." Your creative mind is at an all time high. Visit an art room.
Libra (September 23 – October 22): Homebody no more, you'll thrive outside your hive. Prioritize your relationships.
Scorpio (October 23 – November 21): 2020 was full of hectic multitasking, so pace yourself this year. For lack of a better word, you need to chill. Try decaf.
Sagittarius (November 22 – December 21): Less grinding, more unwinding. That's your prescription for 2021. Also: it's possible you're dangerously low in vitamin B12.
Capricorn (December 22 – January 19): If you think you deserve a page in the history books, you're right. Wait, no, last year was the worst. The history book is done and we're burning it.
Aquarius (January 20 – February 18): Honestly, your 2020 sucked. But you've finally floated ashore, completing a long swim in the emotion ocean. Change your clothes, they're soaking, and start living.
Pisces (February 19 – March 20): After a hyperkinetic 2020, the new year begins at a more Piscean pace. Who cares where you end up? Just roll with it.