Immigration Takes Center Stage as Pandemic-era Border Policy is Lifted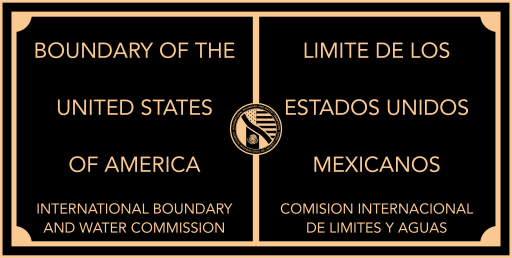 As a pandemic-era border policy is lifted, U.S. Immigration officials are bracing for turmoil on the Southern Border. 
Border officials are preparing for a major uptick in the number of entries across the U.S.-Mexico border following the expiration of Title 42, a policy implemented in 2020 in response to the Covid-19 pandemic. The policy allowed border officials to more easily turn away those seeking asylum in the United States.  
In the early days of the Coronavirus pandemic, the Centers for Disease Control and Prevention issued a series of public health orders aimed at curbing the spread of Covid-19. Among these orders was a series of policies that later became known as Title 42, which allowed authorities to expel migrants at US land borders, according to CNN. 
Prior to the issuing of Title 42 restrictions during the pandemic, migrants coming from Mexico and other Central American nations were permitted to cross the border illegally and later seek asylum in order to stay in the U.S.  
Under Title 42, however, many migrants were returned over the border and largely denied the right to seek asylum. Over the course of the pandemic, border enforcement officials turned away migrants more than 2.8 million times, according to an investigation conducted by The Associated Press. 
To account for the lifting of Title 42 policies, the federal government is now putting new immigration restrictions in place to dissuade migrants from crossing the border illegally and instead seek asylum through an online process. While many are in support of such restrictions, the lifting of Title 42 has sparked new debate over the U.S. immigration system, the treatment of those seeking refuge, and the state of unrest in Central America that has caused many in the region to migrate. 
Although the reasons for Latin Americans to seek refuge in the U.S. differ, many move northward to avoid an environment of gang violence, poverty, and job scarcity, crises that have received major press attention in recent years.
One such migrant, Diocelina Qerales, made the arduous journey from her native Venezuela to the Southern U.S. because of the humanitarian conditions in her country. 
"If we're crossing this way, it's not because we're doing well there," Qerales said. "There, in Venezuela, things are bad—there is no work," Qerales, who was separated from her family while traveling to Texas, explained. 
Qerales is among many Latin American migrants who have sought entry into the U.S. for work. According to government records, 33 percent of visas are granted to those seeking employment in the U.S. 
Some border officials and residents of border towns have also felt strained by the current state of the Southern border, with many fearing current infrastructure would not be able to handle a major influx of migrants. 
"No matter how hard we [work] to be prepared, I don't think we're going to be prepared enough," John Martin, Deputy Director of the Opportunity Center for the Homeless, an emergency resource center based in El Paso Texas, told CNN. "My biggest concern right now is shelter capacity."  
Border officials have already seen a surge of migrants in recent days, which many attribute to the changes in restrictions made following the expiration of Title 42 policies. 
"I think we can expect a dramatic increase in the overall flow compared to historical averages, but in many ways that surge has already begun," said John Sandwega, a member of the U.S. Department of Homeland Security under President Barack Obama. "New rules have created fear in migrant communities that they will no longer be eligible for asylum, which has driven the spike in migration we've seen in the last week." 
While immigration and border security have long been contentious issues among political parties, the Biden Administration has received particular criticism from those who say their current approach to immigration is not effective. Senator Kyrsten Sinema, I-Arizona, who has criticized President Biden for other issues in the past, believes that more steps need to be taken to improve border infrastructure. 
"While it's wonderful that the administration is announcing things like … troop deployment and these new processing centers, those are aspirational [and] not operational," Sinema explained. "We need more holding capacity—let's be realistic here—we're not prepared." 
Others have criticized the current immigration system for being inhumane, with practices like family separation and deportation facing harsh scrutiny from immigration advocates in recent years.
Qerales, whose two daughters were detained before reaching the threshold into the U.S., questioned the practices that resulted in her family's separation.
"How is it possible that they are sending back a mother with a child?" Qerales posed. "They shouldn't do that. It's horrible, but I have faith—we have to have faith that they will come." 
Leave a Comment