Holiday Traditions Bring Comfort in a Crazy Year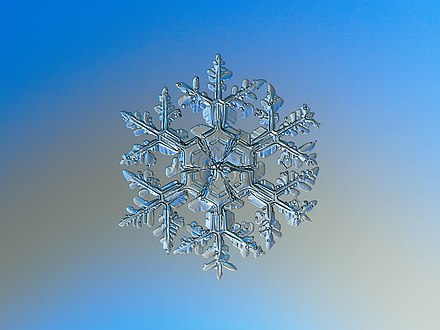 Wintertime is full of holiday cheer, and our community has many different traditions they celebrate with their families. Even in a year as unpredictable as this one's been, students from all over campus feel the 2020 holiday season is deeply meaningful.
Cristina Negron, a local junior from Easthampton, particularly enjoys the holidays; her favorite traditions start in November.
"Every Thanksgiving, my parents' friend, David, calls our house pretending to be the Thanksgiving turkey. He has been doing this for as long as I remember. He wishes us a Happy Thanksgiving, gobbles like a turkey, and reminds us all to eat our vegetables."
Cristina and her twin sister Selena have other family traditions for the Christmas holiday. "We make Christmas cookies on Christmas Eve, put cards on our tree, and have a gingerbread house competition with my Grandma judging," Cristina said.
Hallmark, a holiday company, says "sharing experiences—like foods, sights, smells, and activities—links us to our past and to each other." Traditions help us keep holidays unique, and "create sentimental memories."
Linda Askenazi Mochon, a senior from Mexico, keeps her holiday season very simple. She said, "I light candles for Hanukkah with my family. And sometimes I will do a secret Santa with my friends."
Zac Landon helps out his community every Christmas day.
"My family wakes up early to deliver meals in downtown Springfield and then we go to my grandma's for pancakes after, Zac, a junior from Longmeadow, Mass., said.
Grace Bean, a junior from South Hadley, Mass., holds a deep connection to this holiday season.
"I have had the privilege to spend the last two Hanukkah celebrations in Israel, and it's an otherworldly experience," she said. "I just feel so connected to the religion, and it's the only time I truly feel connected to something to much larger than myself."
Anne-Valerie Clitus, a senior from New Jersey, says it is a great time of the year to have extra fun with her family. "All of December, we have a radio and speakers in the living room so Christmas music is always on 24/7, radio station 106.7," she said. And on Christmas day, she said "we always have Christmas dinner with Caribbean food."
Even though she is older now, Anne-Valerie said, "My mom still, to this day, makes us leave Oreos and a glass of milk on our fireplace like she doesn't eat them at midnight." She, like many others, use the holidays to spend time with more family, including her little cousins.
Jordyn Meunier, a senior from Longmeadow, finds it very special to open her gifts in special order with her family on the eight nights of Hannukah, and called it her "favorite tradition."
Abby Belfer, a senior from New York City, celebrates Hannukah with her family, during which her family does traditional activities, "lighting the candles and such." Abby said she looks forward to "eating latkes, which are really good," with her family each year.
Families on campus love to get in on the holiday fun as well. Ms. Evelti, who lives in the new dorm, Emily McFadon Vincent House, has special traditions for her and her family. To start off their spirit, they "decorate REALLY early (like mid-November) while wearing Santa hats and playing Christmas music." Even small parts of the season are memorable. She said, "we shop for the boys' cousin's secret Santa at Target and get Icees as part of the shopping trip."
Evelti and her sons "leave holiday themed Jell-o shapes for Santa (instead of cookies)." Each year, she also looks forward to spending time with her extended family in Pennsylvania. "We play Christmas games like building reindeer antlers out of stockings and balloons or using a candy cane held by your teeth to pick up as many candy canes as possible."
There's another reason, this year in particular, that holidays are so important.
"Children crave the comfort and security that comes with traditions and predictability, which can, according to PsychCentral," take away the anxiety of the unknown and unpredictable." Holiday rituals create a tight bond between families and provide a sense of consistent belonging.