Fox Fires Tucker Carlson; CNN Lets Don Lemon Go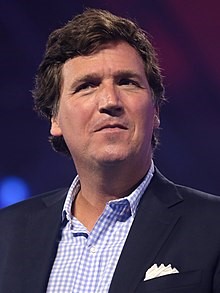 Fox News cut ties with outspoken host Tucker Carlson shortly after his role in costing Fox News a near billion dollar.
In the wake of the $787.5 million settlement with Dominion Voting Systems, whom Carlson accused without merit off fixing the 2020 presidential election, Fox found evidence of Carlson using derogatory language for a female coworker. The infamous news host was promptly fired on Monday, May 24 after six years on the job, effectively ending his self-titled "Tucker Carlson Show" that dominated the 8 o'clock hour.
In the 2022 calendar year, Carlson averaged 3.03 million viewers, making it the second most popular program on cable television behind Fox's "The Five." On Wednesday, May 26, Fox drew 1.33 million viewers for substitute host Brian Kilmeade in the 8 o'clock slot on Wednesday, down 56% from the 3.05 million viewers Carlson drew just a week earlier, on Wednesday, May 19.
In the wake of his firing, Carlson posted a two-minute monologue on Twitter which garnered 21.6 million views. While it did not specifically name Fox, Carlson blasted the media on both sides for ignoring the issues that actually matter.
"The undeniably big topics, the ones that will define our future, get virtually no discussion at all: war, civil liberties, emerging science, demographic change, corporate power, natural resources," Carlson contended in his April 26 Twitter post. "When was the last time you heard a legitimate debate about any of those issues?"
Carlson continued insulting politicians who cower to the polar ends of the political spectrum.
"They've given up persuasion and they're resulting to force," he criticized. "But it won't work."
However, it is worth pointing out that Carlson gained his platform by focusing on republican talking points, such as dominion voting systems and election fraud, the great replacement theory, and railing against " woke" ideologies.
Finally, Carlson teased a return to the spotlight with his closing words, "See you soon."
Coincidently, Don Lemon, a morning show host on CNN, was also let go by the company.
Lemon hosted his self titled "Don Lemon Show" on weeknights before moving to "CNN This Morning." On May 24, the same day as Carlson, Lemon was fired.
Lemon got his rise by appealing to an audience more focused on liberal talking points, as he would often attack former President Donald Trump on his show.
Although he has a non-compete clause in his Fox deal, Carlson announced he will soon host his own show on Twitter.
Leave a Comment