Dryer Fire Causes Midnight Mem Evacuation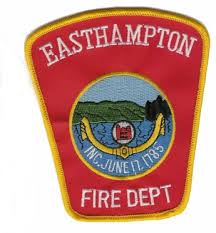 Hang on for a minute...we're trying to find some more stories you might like.
At midnight, girls in Memorial Hall sprung from their beds, confused and panicked. Some thought it was a dream. Some thought a threatening person had entered the dorm. And some recognized it for what is was: a fire alarm due to lint left in the dryer.
Most girls were asleep when the alarm sounded around 12:15, early in the morning on January 18. Some woke up by themselves, or had to be woken up by roommates or friends. Many ran downstairs and outside, neglecting to put on a jacket or even shoes.
Alana Serafino '18 was doing homework with Jordan Strum '18 when the alarm went off. "We were wicked confused, but not necessarily scared at first," said Alana. "I was already wearing pants, socks and a sweatshirt so I just put on my Crocs and we went down the stairs and saw everybody running and panicking and that's when it got a little scary."
The girls were standing outside taking attendance and waiting for about 15 minutes. Girls without shoes stood on blankets and huddled together for warmth.
Jordan, who only had socks on her feet, was impressed by the selflessness of her fellow dorm mates. "Lizzie [Cuevas] set her blanket on the ground so people without shoes could stand on it, which was amazing of her to do. Marielle [McHale], who was wearing Bean boots, let Tori [Palumbo] stand on her feet the whole time. Selfless acts like those were nice to see in that situation," she said. "I can't imagine what it would have been like to be barefoot."
Shana Hecht '18, who had fallen asleep right before the alarm went off, believed she was outside waiting for the fire truck for about 15 minutes. "Outside felt like forever because I was freezing," she said. "A few people were crying."
However, some girls who had singles weren't outside at all—they were still asleep in the dorm.
"The scariest part was definitely when we realized 20 minutes later that Emma Lehrer was still in the building," said Alana.
Emma, a senior living in a single on the third floor of Mem, was not woken up by the alarm, but instead by her phone vibrating from Ms. Garrity calling her to get out of the dorm.
Emma had gone to bed around 9:45 because she was sick. When she did wake up, she was confused and even annoyed because she felt so ill and did not want to be woken up. "I remember feeling really disoriented, and it took me a good minute before I realized the alarm was even going off," she said.
Emma believes the dorm should get a louder fire alarm. If there was a real fire, she does not believe she would have made it out safely. She also proposed a phone alert system that would allow students to notify faculty that they safely got out of the building. This way, faculty would know who is still inside, and it could be more reliable than the roll call that originally missed Emma and Marielle McHale, another senior living on the first floor.
Similar to Emma, Marielle had not heard the alarm when Ms. Rodgers, head dorm parent, woke her up after seven minutes of the alarm going off. Marielle wasn't scared, but just confused. "I didn't really know what was going on," she said. "I didn't hear it at all. There was no noise."
Once Marielle got outside, the girls moved to the admissions building to stay warm and took more attendance. That was when they realized Emma wasn't there.
Although this incident was a big deal for the girls in Mem, Williston's Security Team is used to it. Ms. O'Connor, director of security, reported that there have been 13 fire alarm activations on campus since September 1 of this school year. Ten of those were in dorms. "Thankfully, all of these activations were triggered for other reasons than a real fire!" said O'Connor.
She added that there was no real fire in Mem. It was steam from one of the dryers, and physical plant has repaired it. The most recent fire that was serious was in the Williston Theater in 1994. Since then, fire alarms have gone off due to dryers or microwaves, but nothing significant.
O'Connor wanted to remind students that smoke or carbon monoxide are not the only things that make the detectors go off.  "Smoke detectors are sensitive and other things can activate them, such as hairspray or deodorant that is sprayed directly underneath them," said O'Connor. "The detectors are unable to differentiate smoke particles from hairspray and deodorant particles when they enter the detector and therefore it activates the alarm."
O'Connor also reported that Officer Paul Fournier has undertaken the task of taking inventory of all the smoke detectors on campus. He has taken pictures and logged each type, ensuring there are always detectors ready for use.
Since the girls in Mem were not proficient in evacuating, there will be an upcoming fire drill that they need to pass. "These additional drills are to ensure that the residents understand the fire alarm procedure, most importantly by evacuating quickly," said O'Connor.
Some girls were shaken by the fire alarm going off in the middle of the night, but Emma said there is nothing to worry about. Despite being left in the dorm, she said "My sleeping patterns haven't been affected at all, nor do I feel unsafe."
Shana added, "I haven't done laundry since."