College Counseling, Admissions Reflect on Hollywood College Bribery Scandal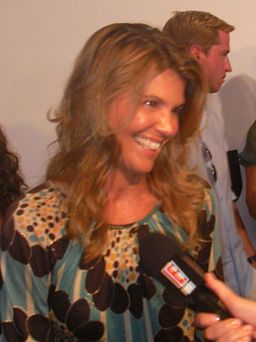 On March 12, over Williston's spring break, news broke that more than 50 people, including well-known actresses Lori Loughlin and Felicity Huffman, were involved a college admission scandal. Many of these people, including the Hollywood stars, now facing federal charges.
Parents allegedly paid William Rick Singer, admissions consultant, to bribe college coaches to admit their children for sports programs, as well as to doctor students' standardized test scores, according to The New York Times.
Singer, the Times reported, owns Edge College & Career Network, a college preparation company, as well as and a non-profit organization called the Key Worldwide Foundation, "which purports to be a charity and which prosecutors say was used to disguise the true nature of payments from parents."
Desperate Housewives actress Felicity Huffman apparently paid Singer over $15,000 to request extra time for her daughter at the SATs and oversee her exams and ensure she pick the correct answers. Full House actress Lori Loughlin and her husband, Mossimo Giannulli, according to reports paid almost $500,000 for their daughters, Olivia Jade and Isabella Rose, to be portrayed as recruits for the crew team at the University of Southern California, even though they had never played the sport. Thirty one other parents have been implicated in the bribery scandal.
The schools involved in the scandal are Yale, Georgetown, Stanford, UCLA, Wake Forest University, University of Texas, University of San Diego, and the University of Southern California.
With our seniors heading off to college and our juniors starting the college process, The Willistonian dove into the scandal to see how it's impacted those whose job it is on campus to aid in the college selection and application process.
Assistant Director of College Counseling, Charles Lonergan, is disappointed to see "both parents and school officials take advantage of the system."
"I think we all know that it happens in ways that are more obvious, like parents donating to the school, or legacies," he said. "For people who already have a leg up, it's annoying to see that they continue to find ways to get more of a leg up."
Lonergan believes the scandal will force both high schools colleges to be more careful with the admissions process.
"I think that the schools involved will definitely undergo a bunch of investigation and changes," Lonergan said. "I imagine that a lot of schools are doing a little bit of research into their practices to make sure that that is not happening on their end."
Chris Dietrich, Dean of Enrollment Management, offered a plausible explanation as to how a scandal of this magnitude was able to fly under the radar of the admissions officers in the colleges involved: sheer numbers.
"It is really hard for the people in the admission industry at the college and university level because there is such tremendous volume," Dietrich explained. "To use us [Williston] as a contrast, we have a lot of applicants but we're a small enough industry where we actually get to know people that are applying and their parents. At the college and university level, there are so many applicants to consider so they probably miss certain things that might appear suspicious or might make you think 'Hmm, this doesn't sound right.'"
Like Lonergan, Dietrich believes this scandal will cause admissions officers to look at applications with "a higher level of scrutiny on the validity on the information that they're looking at."
Since the scandal came to light, Loughlin's daughter, Olivia Jade, has deleted her Instagram account. It is unclear if Olivia and her sister, Isabella, are still at USC. An NBC report from March says both are still technically enrolled, while other sources report they are not on campus and have no plans to return.
On April 15, Loughlin and Giannulli plead not guilty to two conspiracy charges. Each of the two charges is punishable by up to 20 years in prison, CNN reports. Felicity Huffman has agreed, according to CNN, to plead guilty to paying $15,000 to a fake charity associated with Rick Singer to facilitate her cheating on the SAT. For the payment, Singer arranged for Huffman's daughter to take the SAT at a location run by an administrator Singer had bribed.