Clemson Takes Top College Football Trophy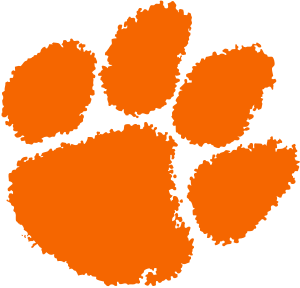 Hang on for a minute...we're trying to find some more stories you might like.
On Monday January, 7 the number one ranked Alabama Crimson Tide, led by sophomore quarterback Tua Tagovailoa, took on the number two ranked Clemson Tigers at Levi Stadium in Santa Clara, California. This is the fourth time is four years that Alabama has made the Championship and the third time in four years that Clemson has made it. Alabama and Clemson have dominated the College Football playoff scene for the last decade, and both teams had undefeated records coming into the showdown.
It was Clemson, led by coach Dabo Swinney, who washed the floor with the Crimson Tide from the opening kickoff. Clemson's quarterback, sophomore Trevor Lawrence, shredded the Alabama secondary and dictated the pace of play all night.
The final score was 44-16. In a game full of star-studded, sure-shot NFL players, the lights could not have been brighter, and the players did not disappoint.
The College Football playoffs was established in 2015 when the battle for the Championship appearance went from a single game into a four-team playoff. The bowl games still happen but they are becoming less and less popular due to the hype of the playoffs.
Senior James Belleavoine, a regular viewer of college football, feels the National Championship is more enjoyable than the Super Bowl.
"I really look forward to the game because of the buildup and anticipation it gets. For me, the National Championship is more entertaining than the Super Bowl, he said, adding, "unless the [Dallas] Cowboys are in it."
This is a common theme with; many viewers feel the vibe  the college games give off is more exiting and entertaining than professional football. Many fans, especially from Alabama and South Carolina, where there are no professional football teams, treat college football as if is the NFL.
Former football player Tom Harty, 17 spoke about his college football aspirations and hopes back in youth football.
"I think every football players dream growing up is to one day play in front of thousands of fans for your school," he said. He went on to talk about how he could only imagine the feeling you get running on to that field on gameday.
The season is over but the race for the 2020 National Championship title is just beginning for NCAA teams all over the country.