Celtics Start Their Season Hot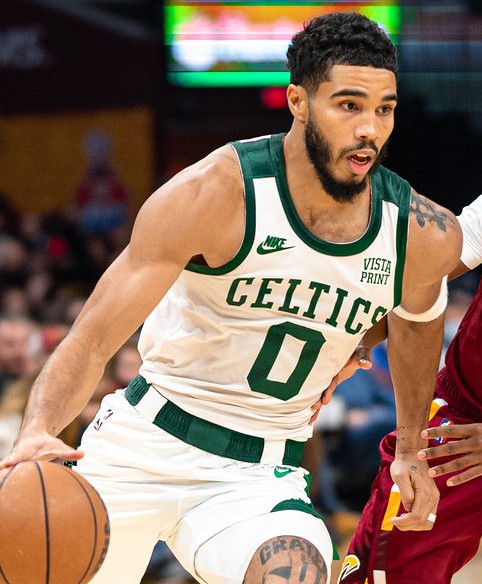 To start their season, the Boston Celtics have shown devotion to their team colors, cashing in on that green. Early on, the Celtics proved themselves to be strongest team in the Eastern Conference, led by a young, talented core. On Dec. 7, basketball fans were excited to see the Celtics face-off against the leading Western Conference team, the Phoenix Suns. While experts predicted this matchup to be a back-and-forth contest, the Celtics left Phoenix with no answers, securing a 125-98 win.
Following their landslide victory against the Suns, Stephen A. Smith, sports analyst and NBA fanatic, shared title predictions on his talk show, "First Take." Even as a native New Yorker, Smith looked past his any animosity toward Boston, praising their recent flair.
"I think Boston might win it all," Smith said. "In the end, Devin Booker [Phoenix Suns' superstar] was looking spectacular, but then he goes up against Boston last night, and they get slaughtered, slaughtered!"
While Booker has been averaging 27.4 points per game this season, he was limited to just 17 points against Boston. Guarded by the league's reigning defensive player of the year, Marcus Smart [Celtics point guard], Booker was having difficulties with getting the ball in the basket.
Will Chalfant, Williston's starting point guard for JV basketball, believes that Celtics forward Jayson Tatum is responsible for the team's success.
"Jayson Tatum has finally solidified himself as a superstar," said Will. "Even when the Celtics are struggling outside of him, Tatum is a constant force, and therefore, they are nearly unbeatable given their depth [talented bench players]."
While Tatum's success has resulted in his leading MVP chances, his second-hand man, Jaylen Brown, has also been a key contributor to the team's winning season. ESPN journalist, Tim Bontemps recognizes the remarkable start of Tatum, but believes Brown to also be an essential piece in Boston's offense.
"Brown, meanwhile, is scoring a career-high 26.7 points per game while shooting a career-best 50.7% on volume, making him one of seven players in the NBA this season to average at least 25 points while shooting at least 50% from the field," Bontemps writes.
Luke Ballard, Williston student and Celtics fanatic, agrees that Jaylen Brown is a top-tier player. Through thoughtful draft strategy, game analysis, and assessment of potential, the Boston Celtics found the right players for their roster.
"The recent success in the Boston Celtics franchise is due to their unique approach of building around a young core," Luke said. "This approach can be very beneficial you. You see, Tatum and Brown were Celtics draft picks, and through trusting the process, we have built a superstar team around them rather than spending cap space [salary maximum per franchise] and making ridiculous trades."
Unlike most franchises, the Boston Celtics were able to successfully acquire their big-name players through the NBA draft. The NBA "super teams" are generally assembled through large-scale trading and cashing spending. However, to assemble their high-level team, the Celtics did not have to participate salary battles with opposing teams.
Jake St. Marie, Williston senior and lifelong Boston Celtics fan, believes that the new coaching staff deserves much praise. With the departure of former head coach, Ime Udoka, new head coach, Joe Mazzulla is exceeding all expectations in his first season.
"At the beginning of season, there were a lot of questions regarding this new coach coaching staff." Jake said. "Throughout all this controversy regarding former head coach, Ime Udoka, fans wondered how this new team look. So far, they've seemed to work well together as a team under the new coaching staff and reverted to their level of play in last year's NBA Finals."
Leave a Comment