Cardi B, Childish Gambino Take Home Grammys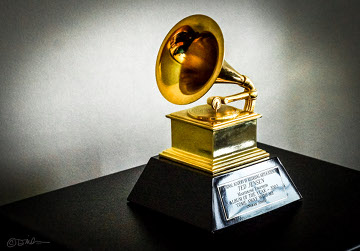 The 61st Annual Grammy Awards aimed at bringing people together through music, and, by all accounts, was largely successful.
Held in the Staples Center in Los Angeles on February 10 with Alicia Keys hosting, the Grammy's featured, in addition to music's top performers, a guest appearance by Michelle Obama, who joined Alicia Keys onstage to discuss the power of music. "From the Motown records I wore out on the South Side to the 'Who Run the World' songs that fueled me through this last decade, music has always helped me tell my story," the former First Lady said.
She continued, "Where we like country or rap or rock, music helps us share ourselves, our dignity and sorrows, our hopes and joys.  It allows us to hear one another, to invite each other in."
The Grammys have been a long tradition that recognizes the works of artists, songwriters, and producers.  The genres range from Pop, Rock, Rap, R&B, Dance/ Electronic Music, Alternative, Country, Jazz, Latin, and many more.  Along with the awards being presented, there are also a variety of performances.  The artists who performed included Post Malone, Shawn Mendes, Miley Cyrus, Jennifer Lopez, Alicia Keys, Lady Gaga, Dua Lipa, Travis Scott, Camilla Cabello, Cardi B, and BTS.
There are a total of 84 categories of awards with five nominees for each category. In the past, the Grammys have come under fire for not awarding trophies to R&B and rap artists, and for a lack of female nominees.
To that end, history was made when Cardi B won the best rap album award for "Invasion of Privacy," and "This is America," by Childish Gambino, became the first rap song to win record of the year. (Childish Gambino is the name under which actor Donald Glover performs and releases music.)
Kacey Musgraves won the Album of the Year with "Golden Hour." Childish Gambino won Record of the year with "This is America" beating out Cardi B, Lady Gaga, Kendrick Lamar, Drake, Brandi Carlile, and Post Malone.
Mac Miller, who died six months ago of an accidental overdose, was nominated in the best rap album category for Swimming.  This was his fifth and final time being nominated for the same category.  His parents were present at the awards ceremony, but he ended up losing
The decision caused Ariana Grande, massively-popular singer and songwriter, (and Miller's ex-girlfriend) to tweet, "literal bullsh*t.  THEY INVITED HIS PARENTS OUT. NO. He slept in the studio for two months.  Karen [Miller's mother] was gonna have a green suit made."
The green suit was an homage to mental illnesses; many Grammy attendees wore green ribbons to support and advocate for mental health awareness.