Canada Sees Spike in Covid Cases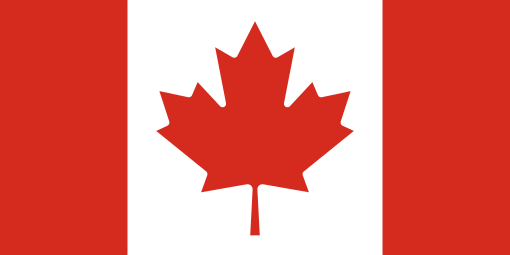 Despite precautions that helped keep Covid-19 cases down in the beginning, Canada is now starting to see a spike.
Canada saw over 4,000 new infections on Tuesday, October 13, according to the CDC. On that same day, the United States saw over 46,000 new cases. That may seem like a large discrepancy, but when population is taken into account (about 37 million for Canada and 330 million for the United States), those are very similar ratios.
Having roughly the same new cases per person as the United States is not ideal. It is worth noting, however, that this was a large single day spike for Canada in terms of Covid infections.
Prime Minister Justin Trudeau saw the surge coming in late September.
"We're on the brink of a fall that could be much worse than the Spring," he said in a video addressing the country. "I know this isn't the news that any of us wanted to hear and we can't change today's numbers or even tomorrow's … Together we have the power to get this second wave under control."
Emile Savoie, a senior from Montreal, Quebec is concerned about the virus's affect on his ability to travel between countries.
"I'm very worried about the spike in Canada," he said. "It implies it is going to have a huge effect on my life, as I currently live between borders. I go to school in the U.S. so it is going to get harder to get home."
Emile feels, though, that the Canadian government did what they could, and the second wave was going to happen one way or another.
"I think that the second wave was to be expected," he said. "I believe the virus was meant to come back as the government started opening schools and loosening restrictions. However, I still believe the federal government did a relatively good job in protecting its citizens."
An Amherst College freshman from Ontario is worried mostly for those with increased risk.
"I am concerned about the upticks in Covid for the at-risk population," the student, who preferred to remain anonymous, said. "I'm not concerned about the increase of cases for the younger population, because statistically speaking it's not a big issue for that demographic."
The Amherst student is not hopeful that the second wave will be handled well. He is especially worried about Prime Minister Justin Trudeau.
"I am not confident in the government's ability, specifically regarding Trudeau," he said. "He told Canadians to stay at home and not go to their cottages, yet Trudeau went to his cottage with his family during the Easter long weekend."
"He is recklessly spending money, including $400 million in humanitarian aid this September, which could have been better spent helping Canadians who have suffered severe financial and physical repercussions from the pandemic," he added.