Can The Browns Go From Worst to First?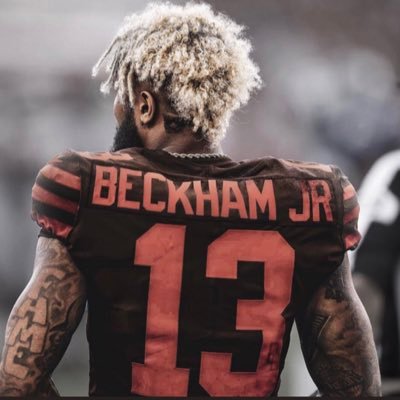 The Cleveland Browns have been one of the biggest jokes in the NFL the past few years, but with the emergence of Oklahoma quarterback Baker Mayfield, among more recent drafts, things may soon change.  
With the era of Johnny Manziel over, the Browns have been in a scramble to get it together and become a winning team again; they logged only one win out of 32 games in 2016 and 2017.  
Johnny Manziel is the former Browns quarterback. He was released from the Browns due to his inconsistency and alcoholism and has also recently been kicked out of the Canadian Football League due to contract violations.  
Williston football quarterback Henri Bourque '20 thinks this could be the year the Browns finally get back on track.  
"Yeah, they are looking pretty good, especially now that Odell Beckham Jr. signed with them, which was a shock to the football world on its own," he said.
Odell Beckham Jr. is a wide receiver who played for the New York Giants, but recently signed a five-year, $77 million contract with Cleveland.  Beckham Jr. is considered one of the best wide receivers in the NFL, gaining popularity for his one–handed catches, notably one particular grab against the Cowboys in 2014, which is known as one of the best catches in NFL history.  
Henri also spoke very highly of Browns rookie quarterback Baker Mayfield. "Manziel was good, but Baker Mayfield is very impressive, and could be why they have been doing better than they have in past years," he said.
Former Cleveland resident and Browns super fan Reilly Gluz is confident the Browns will make the Super Bowl in 2020. 
"I'll admit that we have had some rough seasons," Reilly said, "but with the new drafts, and the rise of Mayfield, we could have a chance at the playoffs, maybe even the Super Bowl."
Head Coach of the Williston Football team, Coach Tommy Beaton, is an avid follower of football, and believes Baker Mayfield is going to make a huge impact.
Two-time JV Football MVP Will Strout described the new Browns team as "star-studded." Like Beaton and Henri, Will thinks the new infusion of talent to the team, notably Beckham Jr., are going to help the Browns and keep them from repeating the mistakes of the past few years.