California Governor Prevails in Recall Election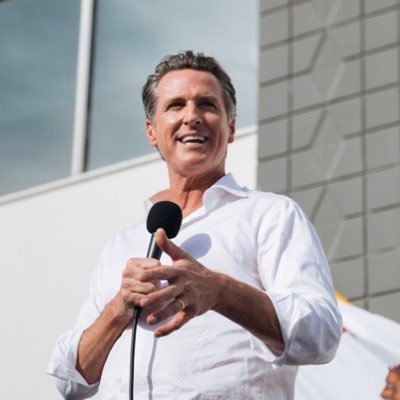 Voters in California recently voted in a crucial recall election of the state's governor Gavin Newsom, wrapping up a months-long recall process that could determine the fate of California in the coming years.
For the second time in California's history, Californians, on Tuesday, Sept. 14, had the opportunity to vote in an election to recall their governor. Although Governor Newsom was not recalled in this election, he was opposed by a wide field of candidates, including Larry Elder, a conservative radio host, as well as Kevin Paffrath, a YouTuber and real-estate broker who has been described as a "landlord influencer."
Efforts to recall Newsom began several months ago, as some questioned his handling of multiple crises including the ongoing global pandemic, homelessness in California's major cities, and wildfires that devastated much of the West Coast over the summer. In addition, the governor faced intense criticism for dining at a restaurant after issuing a state-wide lockdown, a move some critics have called hypocritical.
Lydia Wegman, a retired attorney for The Environmental Protection Agency, is glad Newsom was not recalled.
"He has done a very good job during the pandemic and has tried to solve California's most difficult problems," she said.
Wegman believes these problems include the housing crisis and food insecurity.
"I think that affordable housing is a huge problem. Prices have skyrocketed, and it has led to an emptying out of cities," Wegman said. She is also concerned about areas she has described as "food deserts."
"From what I have heard, there are food deserts, places like Los Angeles, where people just can't get decent, healthy food."
Wegman says her knowledge of environmental issues gives her reason to be concerned about humans' impact on the environment in California. She believes that wildfires currently pose a serious risk to the state.
"The fires are a huge problem. It's important to figure out how to not just minimize the fires, but how to prevent people from moving into the urban wildland interface, where there's a much greater risk of homes being burned," Wegman said.
According to The National Wildfire Coordinating Group, the urban wildland interface is "the line, area, or zone, where structures intermingle with undeveloped vegetation."
"People have been building their houses closer and closer to the forest and taking down trees to create communities that are up against the forest. That's a very dangerous place to be, given what's happening," Wegman said.
Unlike Wegman, Christopher Doubleday, a Williston freshman, was more critical of Newsom's job as governor, but he shares some of the same concerns.
"The state being on fire is definitely not helping, and they do seem to have a pretty big homelesness issue, which is obviously not good," Christopher said.
Christopher believes Governor Newsom partly avoided being recalled due to support from high-profile Democratic politicians, such as President Joe Biden and Vice-President Kamala Harris.
"Seeing President Biden and Vice President Harris campaigning definitely helped to scare Democrats into thinking that this was a real issue, and trying to avoid having a Republican governor in California was a big issue for the party," he said.
Christopher is also concerned about rising crime in California, an issue that has made national news in the past year.
"Their crime rate is rising, and people are getting nervous," he said. "They want answers from their politicians, and I don't think that they're getting them. I think that that was really why so many people came out and voted in the recall."
Leave a Comment