Bill Gates to Donate $50 Million to Alzheimer's Research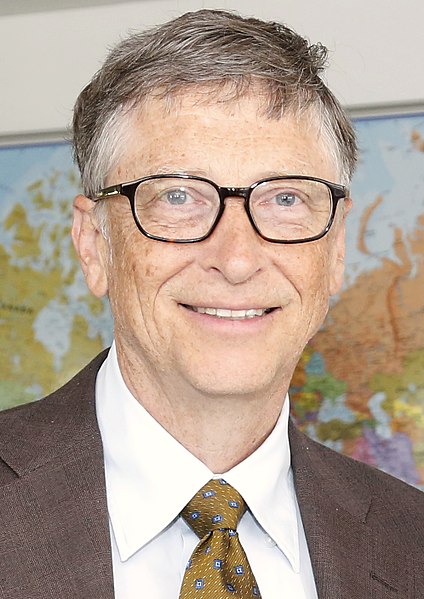 Hang on for a minute...we're trying to find some more stories you might like.
Alzheimer's is one of the most unknown and debilitating diseases in the world today; Bill Gates plans on changing that.
Gates, the co-founder of Microsoft and the second richest man in the world, pledged on Nov. 13 to donate $50 million to the Dementia Discovery Fund. Alzheimer's currently affects over 47 million people around the world, but Gates has not lost hope in a cure. Gates has previously donated sums of money to HIV, polio, and malaria as well.
"I believe there is a cure," Gates told CNN. "Any type of treatment would be a huge advance from where we are today," he said "but the long-term goal has got to be cure."
Gates has had family personally affected by forms of dementia, which is why he supports the work of the Dementia Discovery Fund so greatly.
According to their website, The Dementia Discovery Fund is a "close collaboration between charity, industry and the government, to provide much-needed investment in innovative dementia research."
Alzheimer's is the most common form of dementia and the sixth leading cause of death in the United States. More than 5 million Americans live with the disease, according to CNN, costing around $259 billion a year. Without the correct treatment, these numbers only worsen, with a potential 16 million people affected by the disease in 2050.
Gates intends on investing an additional $50 million in startup campaigns working on Alzheimer's research.
Gates is aware of how many people have friends and family affected by this disease. He stays "optimistic" even though treatments may not be found in the next decade
"I hope that in the next 10 years that we have some powerful drugs, but it's possible that won't be achieved," Bill Gates told Reuters. "Some of the men in my family have suffered from Alzheimer's, but I wouldn't say that's the sole reason [for this investment]," he added.
In a blog post, Gates empathized with victims. "I know how awful it is to watch people you love struggle as the disease robs them of their mental capacity," he said. "It feels a lot like you're experiencing a gradual death of the person that you knew,"
Since 2002, more than 400 drugs have been tested without actually treating people according to CNN. However, in the past five years, scientists have been able to find tau and amyloid in living people. Through finding these biomarkers earlier, scientists will be able to hopefully prevent the brain from deteriorating.