Big Sisters on Campus: A Proctor's Role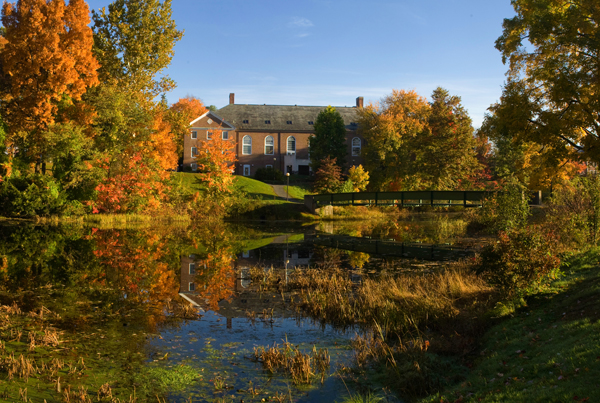 Hang on for a minute...we're trying to find some more stories you might like.
For most proctors, dorm duties include doing rounds every night and giving out points.  But there are other proctors, living in the freshmen dorm, who have different responsibilities.
Proctorship is a prestigious position many students apply for each year, and every year, four proctors are assigned to each dorm. (Last year there were six proctors in 194 Main Street.)
194 and John Hazen White are the two freshmen dorms this year.  Even though proctors have relatively similar duties from dorm to dorm, being a freshman proctor requires a lot more dedication and communication with students. Proctors are chosen at the end of each school year and are assigned to dorms by the Deans and Dorm Heads.
The proctors that are assigned to the freshmen dorms have to pay extra attention to everyone.  Most of the students are new to the school and are still adjusting to the schedule, the people, the classes, and the rules.  The transition might not be smooth, and some students have trouble adapting to boarding school life.  Here, the proctors ideally step in and try to help the student solve his or her problem or find his or her place on campus.
The proctors also know that living in the freshmen dorm will be different, something senior Chelsea Clark had to take into consideration.
"It is difficult to living with people not my own age," Chelsea said. "I feel like social interactions happen in the dorm, and I just never had any of those," she said. Chelsea was a proctor in the freshman dorm 194 and is currently a proctor in Mem East.
"There's a lot more responsibility for the freshmen dorm," she added. "Like last year we had to do room checks, we had to be there early enough so that we could say hi to everyone, and also be able to have enough time to finish our homework. [We] had to sit in the common room, people would ask us for permission to go somewhere.  And in Mem East, as long as we do rounds, we can leave and go to the library. There are many more proctor meetings from 10:30 to 11:00 once a week.  Ninth graders also have a lot of events and we were asked to come to help out with the socials."
Agreeing with Chelsea, Zoe Okaisabor' 19, a proctor in 194 last year and now a proctor in Mem West added, "I thought [Mem West] was going to be a lot less work, but it is still a lot.  There is a decent amount of new people this year, but it is definitely not as tedious [as proctoring the freshman dorm.]
Dorm head of 194, Ms. Marsland, explained the importance of proctors and the crucial role they play in the dorm.
"All the dorm heads are trying to identify students who are eager to serve others, lead by example, and lead vocally. Often we will try to fit together teams of students with various strengths and interests in an attempt to reach the broadest range of residents in the dorm."
She included what she looked for in freshmen proctors. "For 194 specifically, I look for students who are excited to be big sisters, who have demonstrated their ability to live within the rules and not make problems bigger with their involvement, and who understand that 194 will ask for a higher time commitment than East or West.  I sincerely appreciate the girls who step up to the task!"